Bloggers were afraid to go with the same claim to Roskomnadzor
Russian bloggers threatened Meta with a lawsuit / Photo: REUTERS, Collage: Today
Russian bloggers wrote a letter to Meta demanding $1 billion in compensation. In this amount, they assessed the damage to the users and entrepreneurs of the social network Instagram affected by the blocking.
In Russia, they threatened that if Meta does not pay compensation, they plan to file a lawsuit. Options for filing both with Russian and American courts are being considered, vedomosti.ru reports.
The most absurd thing in this situation is that Instagram in Russia was blocked by Russia itself. The social network was banned after the decision of Roskomnadzor.
: The well-fed life of bloggers is over: statistics after the closure of Instagram in Russia
By the way, despite the blocking, the court allowed the Russians to continue using Facebook and Instagram if they do not engage in extremist activities. Access to services, by the way, is only through a VPN.
Recall that after the ban on Instagram in Russia, they began to make various analogues of the popular service. the first of them – Rossgram – got into a scandal even before the opening, leaking data about potential users.
The second one causes more depression, not admiration, because all the photographs in it are black and white, and it is called accordingly – Sadnogram.
Source: Segodnya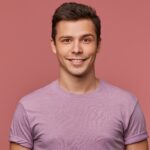 As an entertainment author with over 7 years of experience, I bring a diverse background to my writing. I have a proven track record in the journalism industry. My expertise extends beyond writing, as I have experience producing video content for websites and social media platforms, offering a well-rounded perspective on the entertainment world