Not expensive, but dead: Google translator corrects the famous phrase about the Russians
Former Russian President Boris Yeltsin liked to begin his addresses with the phrase "dear Russians".
Google changed Boris Yeltsin's favorite phrase / Photo: Collage: Today
Google not only blocks Russian propaganda channels, but also slips other tricks in its services to the aggressor country.
"Knife in the back" Russians inserted a translator from Google. When trying to translate a short phrase "Dear Russians", in translation meaning dear Russians, with which the former President of the Russian Federation Boris Yeltsin addressed the people, the service offers its own version.
"Perhaps you meant: dead russians"- a clarification appears under the text. The phrase "Dead Russians" is translated as dead Russians.
It is interesting that the same phrase, but only with Ukrainians, does not cause doubts in Google.
Most likely, in the near future Russia will block Youtube, after which Google may finally curtail its business in the Russian Federation.
The company evacuated the office a few weeks ago, the Google Pay payment service stopped working in the first days of the war, as did the Google Market.
In addition, Google has banned Russian manufacturers from installing Android on smartphones, and soon they may even ban the import of Android smartphones into Russia.
In response, Russia stole a billion rubles from Google and sent it to the war against Ukraine. And how can one do business with such a country?
Source: Segodnya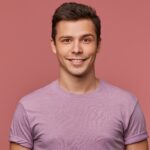 As an entertainment author with over 7 years of experience, I bring a diverse background to my writing. I have a proven track record in the journalism industry. My expertise extends beyond writing, as I have experience producing video content for websites and social media platforms, offering a well-rounded perspective on the entertainment world