Elon Musk sent a secret US spy satellite into space
The broadcast of the launch was interrupted so as not to give out secret data about the future operation of the satellite
Falcon 9 completed another successful mission / Photo: REUTERS
Today, Elon Musk's space company SpaceX launched a covert spy satellite for the US National Reconnaissance Office (NRO).
Traditionally, the launch of the Falcon 9 launch vehicle with the NROL-85 spacecraft was shown live, but it was interrupted immediately after the landing of the Falcon 9 at the request of the NRO due to the secret nature of the mission.
Meanwhile, the Falcon 9 upper stage continued on its way into orbit, where it will eventually deploy the NROL-85 satellite, space.com reports.
Perhaps the satellite will take pictures from the territory of Ukraine, which is currently being done by the private company Maxar, but they do not have enough capacity to satisfy their main customer, the US National Intelligence Agency.
Today's launch was SpaceX's 14th launch of 2022 and the second in just over a week. On April 8, Falcon 9 launched Ax-1, the first ever private mission to the International Space Station.
Source: Segodnya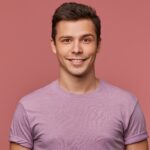 As an entertainment author with over 7 years of experience, I bring a diverse background to my writing. I have a proven track record in the journalism industry. My expertise extends beyond writing, as I have experience producing video content for websites and social media platforms, offering a well-rounded perspective on the entertainment world