SpaceX founder can't just walk away from a deal
Elon Musk changed his mind about buying Twitter. Collage "Today"
SpaceX Founder, Billionaire Elon Musk Breaks $44 Billion Deal to Buy Twitter
This is reported by The Washington Post, citing a statement that Musk filed with the Securities and Exchange Commission.
Details
The potential buyer was unable to obtain accurate data on the number of spam accounts on the social network. According to the agreement, the owner of Tesla and SpaceX must pay $44 billion for the social network.
Musk's lawyers have accused Twitter of "failing to provide or refuse" to release information that would help Musk and his team identify the true number of bots or spam accounts on the social networking platform.
Twitter Chairman Bret Taylor was quick to respond to the announcement, saying that the company's board of directors is still awaiting full completion of the deal at the agreed price and plans to take legal action to enforce the agreement. Under the terms of the agreement, Musk agreed to pay $1 billion if he opted out of buying the company.
Pause Twitter
Twitter's share price fell 20 percent immediately after the news of the hold on the deal, while Tesla, whose CEO is Elon Musk, rose 6 percent.
The suspension of the deal represents the latest blow to Musk's attempt to take over the social network. The company initially announced a so-called "poison pill" measure to stave off a takeover before agreeing to a buyout in late April.
We also wrote that Elon Musk proposes to connect the brain with a computer using the Neuralink prosthesis.
Source: Segodnya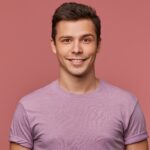 As an entertainment author with over 7 years of experience, I bring a diverse background to my writing. I have a proven track record in the journalism industry. My expertise extends beyond writing, as I have experience producing video content for websites and social media platforms, offering a well-rounded perspective on the entertainment world