Blake Lemoine, an engineer at Google, has just been fired by the Tech giant. His statements in the press concerning an AI of the company displeased his employer who ended up making this radical decision.
"I believe this AI is a person"
As a reminder, Blake Lemoine was part of the Mountain View firm's Responsible AI project. In an interview given to washington post, the latter claimed that the AI ​​LaMDA (Language Model for Dialogue Applications), a chatbot capable of chatting with a user, had reached a level of sensitivity such that it possessed a soul. The researcher even specified to the American media Wired : " I legitimately believe that LaMDA is a person ".
His words have been strongly denied by Google and contradicted by various artificial intelligence experts. According to many observers, the Tech giant's AI indeed achieves impressive results in mimicking human conversations, but it is in no way endowed with a conscience.
In a statement sent to our colleagues atEngadget, Google wanted to react. The company explains that it has exchanged several times with Blake Lemoine internally on this subject, she adds: " We felt that Blake's claims that LaMDA is sentient were completely unfounded and worked to clarify this point with him for many months. These discussions were part of the open culture that helps us innovate responsibly. It is therefore unfortunate that despite a long engagement on this topic, Blake has chosen to persistently violate clear employment and data security policies, which include the need to protect product information. . »
Anyway, it is true that the exchanges between Blake Lemoine and the IA LaMDA are disconcerting. We can hear an AI that shares its many moods, and its considerations are very reminiscent of those of a human being. The youtuber Sylvqin has just devoted a video to this subject and we invite you to watch it to read this discussion in more detail.
Source: Presse-Citron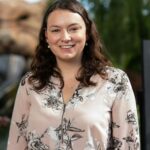 I am a technology author with 8 years of experience in journalism. My writing covers the latest technology advancements and trends, drawing on my expertise in news journalism and social media platforms. I have contributed to major media outlets such as The New York Times, The Wall Street Journal, and Reuters.