It is a firm and definitive no. Michel Cadot, interministerial delegate to the Olympic and Paralympic Games, has just indicated that the government does not intend to use facial recognition to ensure the security of the Paris 2024 Olympics.
"There is no consensus on this solution"
He clarified his position during a debate organized at Science Po. Quoted by 20 Minutes, he explains as follows:
The position of the government, and that of the delegation that I lead, is that we do not need to resort to facial recognition to ensure the security of the Games. And so this measure will not be put, there needs to be a law to be able to do it. We have ruled out this type of solution which today does not achieve consensus. It is a subject that takes time.
As our colleagues remind us, this technology was used in particular during the Tokyo Olympics where each accredited person had to authenticate himself via a facial recognition system.
But no question of taking advantage of this opportunity, according to Michel Cadot, who adds: " We do not collectively want the Games to be able to serve as a vehicle for passing measures which perhaps make sense in terms of the police, but which within the short time frame that is ours will not allow for a debate and adapted solutions. ».
This choice comes in a very special context. While this technology should soon be subject to regulation in the EU, the European Parliament has voted by a large majority in favor of a total ban on biometric mass surveillance. Concretely, MEPs want to ban the permanent use of automated recognition of citizens in public spaces.
At the same time, a collective of forty civil and digital rights groups called Reclaim your Face launched a European Union-wide petition to end mass biometric surveillance.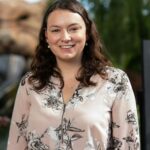 I am a technology author with 8 years of experience in journalism. My writing covers the latest technology advancements and trends, drawing on my expertise in news journalism and social media platforms. I have contributed to major media outlets such as The New York Times, The Wall Street Journal, and Reuters.