There are many software packages for businesses available on the market. Some software packages are designed for specific businesses, while others are more general. Choosing the best software package for your business can be a challenge. In this post, we will tell you everything that you want to know before purchasing an accounting software package like which packages to buy and what will be their price.
Things to Consider When Choosing an Accounting Software Package for Your Business?
Here are a few things to keep in mind when choosing the best software packages for your business:
1- Size of Your Business:
Small businesses usually have different needs than large businesses. Make sure the software package you choose is designed for businesses of your size.
2- Requirement & Needs of Your Business:
Business's needs: What does your business need the software to do? There are many software packages that offer different features. Choose a software package that has the features you need.
3- Your Budget:
Software packages can vary in price. So you need to get your hands on a software package that fits your budget.
Take some time to research the different software packages available and find the one that is right for your business.
Top 3 Best Software Packages for Businesses
There are software packages for businesses of all types and sizes. But with so many options on the market, it can be difficult to decide which one is right for your company. To help you make a decision, we've compiled a list of the best software packages for businesses. Check it out:
1- Sage
Sage software is a type of accounting software that is used by small businesses and organizations. It is a popular choice for small businesses because it is relatively affordable and easy to use. Sage has many features that are beneficial to users, such as the ability to track expenses, create invoices, and manage payroll. Sage's ease of use is one of its biggest selling points. The software is designed for individuals with little to no accounting experience. This makes it a good choice for small business owners who want to save money by not hiring an accountant. Sage also offers discounts for students and nonprofits, which makes it even more affordable.
2- QuickBooks
One of the best accounting and payroll software for small business on the market right now is QuickBooks. QuickBooks is an accounting program that helps you track expenses, invoices, and customers. Not just it's one of the easiest to use accounting software package but is also quite affordable, making it one of the best cheap accounting packages.
3- FreshBooks
Another best accounting software packages for small business is FreshBooks. FreshBooks is very much similar to QuickBooks, but it also includes features like time tracking and project management. All this makes FreshBooks a great choice for companies that need to track billable hours or manage multiple projects at once.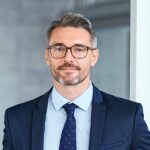 Brayden White, a veteran sports writer at Global Happening, brings his wealth of knowledge and expertise to the sports section. With over a decade of experience, he is committed to delivering high-quality coverage of the latest games and events.