Microsoft continues to improve the native applications of Windows 11. In a post on the Windows blog, the firm announces the Insiders test of a redesigned version of the Photos application. The first major novelty is the design, which now aligns with the visual language of Windows 11.
We thus find the spirit of the "Mica" design which is already in other system applications. The corners of the window are rounded, the fonts are more readable, and Microsoft has also rolled out a subtle color scheme to better match the app to Light and Dark modes.
The native Windows Photos app will soon change in depth
Beyond that, everything has been redesigned to maximize visual comfort. For example, when you open a preview of a photo, it now takes up the entire window space up to every edge (except for the title bar). A banner superimposed at the bottom of the window makes it easier to navigate between the images.
The Photos application is also equipped with a new feature: a multiple view that allows you to view several images in the same window that you have selected in the navigation bar – making it easier to compare them. In addition, the banner, like the toolbar, disappears as soon as you click on the image.
At the top of the window, also superimposed on the image, a powerful toolbar appears. With it, you can easily edit, view metadata, like your favorite photos, and even annotate them with your mouse, stylus or tablet. This new toolbar integrates shortcuts to third-party photo editing applications installed on your computer such as Photoshop.
Insiders (beta testers) can download the new version of the Photos app today. Note, however, that if you are interested in testing the new version of Photos, you will need to join the Insiders program and select the Developers channel. This channel involves installing a beta version of Windows 11 which may still contain a lot of bugs.
– Windows 11: File Explorer gets a makeover and gets tabs
It is therefore not recommended to join the Insider Dev program on a machine that you use on a daily basis, especially for work. This beta phase should indeed make it possible to identify and correct all the bugs that the developers have forgotten – in addition to further improving the application with the comments of Insiders.
Source: Presse-Citron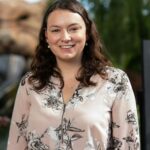 I am a technology author with 8 years of experience in journalism. My writing covers the latest technology advancements and trends, drawing on my expertise in news journalism and social media platforms. I have contributed to major media outlets such as The New York Times, The Wall Street Journal, and Reuters.