TRUTH Social, the new platform signed Donald Trump is a bit of the big news of the moment. As a reminder, the former US president was kicked out of most of the most fashionable social networks. And this, after the events that led to the assault on Capitol Hill, instigated by Trump himself.
For the former tenant of the White House, it was also the ideal situation to launch his own platform. Last Wednesday, Donald Trump announced TRUTH Social, his response "in the face of the tyranny of the tech giants". First accessible in beta from next November, the platform will be officially there in the first quarter of 2022.
But now, it seems that business is a bit more complicated. We learn indeed via Gizmodo that the code used by TRUTH Social is not so legal. Moreover, the founder of the plagiarized social network, in this case Mastodon, do not intend to pass up.
The terms of reuse have not been respected
For information, Mastodon is an alternative social platform whose clearly stated ambitions are: respect for the privacy of users and control of its own data. This has also earned this social network the popularity of a lot of personalities, including in the world of journalists.
Another plus of this platform, the code on which it is based is available in open source. Which suits third-party developers. If they want to reuse the code for their own purposes, just have to mention where it came from. The whole being stipulated under the license AGPLv3 in which Mastodon is registered.
Precisely, according to Eugen Rochko, the founder of Mastodon, the similarities between TRUTH Social and its platform would be obvious. However, there is no mention of any reuse of the Mastodon code in the terms of use of TRUTH Social. And that's a problem.
What if TRUTH Social was already upset …
According to Rochko, everything would therefore indicate that TRUTH Social does in the license violation. What he intends not to let since, according to his words via Gizmodo, it will "call a"legal advice to enlighten him on the situation". Indeed, if these claims are verified, then TRUTH Social must comply with the framework of the AGPLv3 license.
We are awaiting the evolution of things concerning this affair. That said, in the digital world, copyright matters are still controversial. And if Donald Trump intends to make TRUTH Social his new goose that lays the golden eggs, it may not be off to a good start for him.
.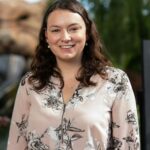 I am a technology author with 8 years of experience in journalism. My writing covers the latest technology advancements and trends, drawing on my expertise in news journalism and social media platforms. I have contributed to major media outlets such as The New York Times, The Wall Street Journal, and Reuters.