A study of 2,000 UK adults found that almost half of them have become very suspicious of scams. Because of this, they no longer hesitate to ignore even the most genuine emails.
According to the study, one in three adults is afraid of clicking on potentially dangerous links that can be found in emails. To be on the safe side, they always try to check before opening them. The main reason is fear of scams, but there is also the fear of computer viruses and identity theft.
While some people take the trouble to check their emails, others go so far as to ignore them to avoid getting scammed. According to the study, 47% of Britons would neglect even important and genuine emails.
People's reaction to insecurity online
The study in question was led by Professor Kerensa Jennings, Senior Advisor on Digital Impact at BT. According to him, it's no wonder people are careful and attentive to the emails they receive. Indeed, online scams have been around for several years now. Some scammers don't hesitate to email people, claiming to be writing on behalf of their bank or a well-known company. They then ask them to provide their personal information.
Even though many Internet users are cautious, it turns out that more than one in ten people do not check the links in their emails before clicking on them. The consequence is that three out of ten people have already been victims of fraud. One in two people would also have almost been fooled by pressing a link, thinking it was genuine.
A survey carried out by OnePoll.com revealed that more than a third of those surveyed refuse to communicate their bank details by text for fear of being scammed. A fifth of survey participants are also said to avoid social media sites for the same reason. People are even said to be suspicious of online shopping. More than one in ten people say they avoid these platforms to protect themselves from data thieves.
How to avoid online scams?
According to Jennings, it's important to never give out personal information or bank details in advance. This is especially valid when a person or a company contacts us unexpectedly. You can also contact the company directly for verification, in case of doubt.
BT's Skills for Tomorrow initiative offers free resources and advice to help people stay safe online. A 10 minute training course is available for those who are interested in how to spot common signs of scams and scams.
.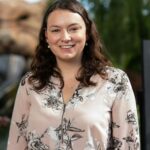 I am a technology author with 8 years of experience in journalism. My writing covers the latest technology advancements and trends, drawing on my expertise in news journalism and social media platforms. I have contributed to major media outlets such as The New York Times, The Wall Street Journal, and Reuters.