Sovereignty in the field of new technologies is a priority for the European Union. Through the European Investment Bank, it has just granted a credit facility in the amount of 200 million euros to OVH, French and European cloud champion.
200 million euros to support the European cloud leader
This financing will allow the company to strengthen its infrastructures in the EU but also in the rest of the world. Indeed, OVH plans to open 15 new data centers by 2024, including 10 in Europe. These new infrastructures should enable OVH to offer its services to a wider clientele.
Michel Paulin, Managing Director of OVHcloud, explains that this additional financing provided by the EIB will contribute to the realization of the company's plans.
A matter of sovereignty
Ambroise Fayolle, Vice-President of the EIB, recalls for his part the importance of the cloud in digital transformation.
"By contributing to the financing of the most innovative players on European territory, the EIB is in line with European political priorities: to increase our competitiveness and encourage our technological sovereignty. This loan of 200 million euros to the European leader in the sector is a strong signal sent by Europe to place our digital expertise at the service of our strategic autonomy"he said.
The funding should also allow OVH to beef up its R&D and develop new products. The group also intends to make its activities more sustainable, and this EIB financing will also support these objectives.
Indeed, OVH intends to use 100% low-carbon energy from 2025, and contribute to net zero emissions (taking into account all "scopes") by 2030.
OVH, a good student?
As usual, the EIB supports projects corresponding to the objectives of the European Union. As far as OVH is concerned, it allows the EU to strengthen its digital sovereignty, while limiting the digital footprint on the climate.
In its press release, the bank of the European Union recalls that OVH today has "the best ratios in the industry in terms of energy efficiency" but also in terms of water consumption. The PUE or energy efficiency indicator of OVH is between 1.1 and 1.3, while the industry average is 1.57, according to the explanations of the EIB.
Source: Presse-Citron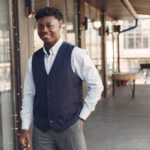 I am a journalist with over 6 years of experience working in the news industry. I currently work as an author for Global Happenings, and my coverage focuses on Technology news. I have written for various publications, including Reuters, The New York Times and The Guardian.

Quora – Discord – Pinterest – Medium – Tumblr