We can say that gamers and demanding professionals looking for the best graphics card of 2022 are rather spoiled. There are indeed many formidable models from AMD such as the Radeon RX 6000 series card range, or from Nvidia with the RTX 4000 range.
Fortunately, after months of shortages, graphics cards are back in stock for the Christmas holidays. In this comparison, we therefore offer you a selection of the best cards available in 2022, either from the point of view of their technical data sheet, or from the point of view of their usefulness to improve your gaming experience at a lower cost, and perhaps to circumvent the shortage.
Top 5 best graphics card 2022 :
Nvidia GeForce RTX 4090
Nvidia GeForce RTX 3090
AMD Radeon RX 6900XT
Nvidia GeForce RTX 3080 / 3080 Ti
AMD Radeon RX6800
Nvidia GeForce RTX 3070 / 3070 Ti
1- Nvidia GeForce RTX 4090
The best graphics card 2022 to choose from Nvidia
It's simple: if you want the most powerful graphics card on the market in 2022, it's the Nvidia GeForce RTX 4090. We are entitled to major architectural improvements, with the fastest GPU available on the market, and higher clock frequencies. DLSS 3 AI-enhanced upscaling technology helps avoid CPU bottleneck effects.
But it will of course still take time for a maximum of games and programs to support it. Nvidia is mainly targeting gamers here, but with a recommended price that exceeds €1,500 (the observed price easily exceeds €2,000) it is probably especially professionals who will appreciate the raw performance of this card at first. time.
These graphics cards indeed cross new horizons in terms of raw performance and machine learning which will probably justify the investment with these profiles – more than with the majority of gamers.
1- Nvidia GeForce RTX 3090
The other best graphics card choice in 2022
Looking for the best alternative graphics card in 2022? The Nvidia GeForce RTX 3090 graphics card is the 2nd most powerful currently available on the market – when it's not sold out. This card is the most powerful example of the second generation Nvidia RTX Ampere architecture. It breaks records in the count of RT and Tensor cores and embeds new stream multiprocessors to double its performance in artificial intelligence and Ray Tracing.
The "super-calibration by Deep Learning" also called DLSS, allows these cards to upscale the image and thus produce perfect 4K or even 8K HDR renderings without knocking out the GPU. Thanks to this technology, gamers can play their favorite games with all the settings at maximum, without flinching the FPS counter. Provided the rest of the machine follows, it will work. In detail, this card contains no less than 10,496 CUDA cores, with a base frequency of 1.40 GHz and Boost of 1.70 GHz. It packs 24GB of super-fast GDDR6X VRAM.
All with a 384-bit bis. Ray Tracing cores are 2nd generation, and Tensor cores are 3rd generation. It is of course compatible with DirectX 12 Ultimate and offers all the latest graphics technologies from Nvidia (DLSS, PCIe Gen 4, Resizable BAR, GeForce Experience, Ansel, FreeStyle, ShadowPlay, Highlights, G-Sync, GPU Boost… etc.). The recommended retail price is €1549.00. But due to high demand and shortages, it is de facto rarely found at this price.
Here are some Asus, MSI and PNY models that were available at the time of writing this comparison:
2- AMD Radeon RX 6900 XT
The best 2022 graphics card you can choose from AMD
Looking for the best graphics card 2022 but can't get your hands on a reasonably priced RTX 4090? Try your luck at AMD. The Radeon RX 6900 XT are the best at the foundry. We are on the equivalent of an RTX 3090 even if all the benchmarks do not agree – Nvidia cards keep, in many situations, a slight advantage. These cards run on an all-new RDNA2 architecture, again with new records in the count of cores and various key components.
The GPU thus contains 80 calculation units, with a base frequency of 2.015 GHz and a Boost frequency of 2.250 GHz. 80 units are dedicated to Ray Tracing. The GPU also contains 128 output rendering units, 5120 stream processors, 320 texture units, for a total number of 26.8 billion transistors. The maximum half-precision compute performance is 46.08 TFLOPs. In simple precision, we fall to 23.04 TFLOPs.
On the memory side, we have GDDR6 up to 16 GB. AMD uses a bonus of 128 MB of "Infinity Cache", the memory interface is 256-bit for a maximum memory bandwidth of 512 GB/s. Compared to the GeForce RTX 3090 this card is optimized for 4K gaming. It cannot deliver graphics in 8K HDR like its competitor. To give you an idea of ​​its performance, AMD explains that in Assassin's Creed Valhalla at 4K with ultra high settings, the card delivers a solid 70 FPX.
In Dirt 5 with the same settings, we end up with 76 FPS. If we go down to 1440p for example in Fortnite, we get 204 FPS. In Overwatch with Epic settings in 1440p we even reach 326 FPS. The recommended price of this card is 1059.10 €, but as at Nvidia it is rarely found (at all) at this price. However, these models remained available at the time of writing this buying guide:
3- Nvidia GeForce RTX 3080 / 3080 Ti
The 2022 Best High-End Nvidia Graphics Card to Choose for 4K Gaming
The GeForce RTX 3080 and its Ti version may be less muscular than the 3090, but we are still on formidable cards in terms of performance. Like the 3090, these cards benefit from all the latest technologies popular with gamers such as DLSS (super sampling by deep learning) which allows the card a rather impressive sleight of hand.
The RTX 3080 is indeed capable of displaying exceptional 4K graphics without forcing it thanks to this technology which is actually based on upscaling and a good dose of AI. In the same way, this card is natively adapted to Ray Tracing. Technologies like NVIDIA Reflex help reduce latency – provided you have a G-Sync monitor.
Besides gaming, this graphics card can be suitable for editing heavy video content, up to 8K. It also improves livestreams by allowing the use of better compression algorithms. There are two variants of this card. The base model, the RTX 3080, has 8704 CUDA cores clocked at 1.71 GHz (Boost) and paired with 10 GB of GDDR6X VRAM. This is arguably the best graphics card for 4K gaming.
4- AMD Radeon RX 6800 / 6800 XT
The Best 2022 AMD High-End Graphics Card to Choose for 4K Gaming
Whether it's choice or opportunity, the AMD Radeon 6800 is the best graphics card on the market against Nvidia's RTX 3080. We are entitled to a latest generation RDNA 2 architecture, 60 improved computing units, 128 MB of "Infinity cache" cache and up to 16 GB of GDDR6 VRAM to enhance your video games up to 4K.
With this definition, AMD explains that you can expect to get around 60 FPS in games like Assassin's Creed Odyssey (Ultra High settings) or Dirt 5 (Ultra High settings). And if you lower the definition a notch, for example in 1440p, the count of the number of frames per second flies away.
With Epic settings, we get in Fortnite up to 156 FPS. In Overwatch, the figure goes up to 266 FPS. Like Nvidia, AMD offers a series of technologies such as FidelityFX – the equivalent of the DLSS system – or AMD FreeSync (equivalent to Nvidia's G-SYNC). Note that these cards are in very high demand and it is therefore impossible to obtain it at its normal price, when units are actually available.
5- Nvidia GeForce RTX 3070 / 3070 Ti
The best 2022 graphics card to choose for value for money with performance close to the 2080 Ti
The Nvidia GeForce RTX 3070 and the 3070 Ti model are arguably the best graphics card Nvidia currently offers. We have 8% better performance than the RTX 2080 Ti and 70% better performance than the 2070. This card gives access to 4K gaming, even if in many titles, you will have to deal with medium and high rather than Ultra to obtain a really pleasant rendering, beyond 60 FPS.
Performance that is not a surprise, since that was already what the 2080 Ti did. When it was released, it was obviously the model we recommended. The card was offered at two-thirds the price of an RTX 2080 Ti, making it a very attractive option. But as you know the shortage of components has been there, and the prices are still quite crazy, even if we are on more reasonable prices than those of the more efficient cards.
This card exists in a Ti variant. But the difference in performance is less dramatic than on more expensive models. On average, the 3070 Ti is only 12% faster than the classic version.
6- AMD Radeon RX 6700 XT
The best 2022 AMD graphics card to choose for 1440p gaming
Gaming in 4K is not an obligation, and both AMD and Nvidia also have cheaper graphics cards to appeal to gamers who still stick to the 1440p definition. In this category, the best graphics card is undoubtedly the Radeon XT 6700 XT from AMD. The component gives access to the RDNA 2 architecture with 40 powerful enhanced computing units, the Infinity Cache as well as 16 GB of GDDR6 VRAM.
AMD gives some indicative benchmarks on what these cards are capable of. In Assassin's Ceed Valhalla for example, with the Ultra settings, in 1440p, we reach 82 FPS. In Dirt 5 with the same settings, we are on 71 FPS. With Epic settings we reach 126 FPS in Fortnite and up to 212 FPS in Overwatch.
The card is also very good at 3D design with 36% better performance than an RX 5700 in Blender. Or 80% better performance than the RX 5700 in DaVinci Resolve Studio.
7- Nvidia GeForce RTX 3060 / 3060 Ti
The best 2022 Nvidia graphics card to choose for gaming in Full HD (1080p) or QHD (1440p)
Are you not interested in 4K and your monitor is 1080p (Full HD)? The Nvidia GeForce RTX 3060 or 3060 Ti is the best graphics card for you. It delivers performance on par with the AMD Radeon RX 6700 XT graphics card – utterly exceptional mid-range performance. It contains all the technologies of the more expensive cards.
Like DLSS, which allows you to take performance to the limit thanks to machine learning and upscaling technologies. Or the Nvidia G-Sync which allows compatible screens to reduce latency to a strict minimum. Ray Tracing is also enhanced by its second-generation RT cores.
In addition, this card is also very useful for demanding professionals. It allows you to speed up your work in creative software like Blender, or to edit very heavy videos in Adobe Premiere, up to 8K definition.
Conclusion: which graphics card to buy for Christmas in 2022
At the moment, as you have no doubt noticed, the price of graphics cards is starting to fall a little, although it is still necessary to count more than 2,000 euros to obtain one of the latest RTX 4090s particularly in demand this Christmas. Still, older generations like the RTX 3000 are coming back to Amazon and various sellers, with prices finally showing (slightly) bearish signs.
This should allow some to complete their set and put a graphics card on the Christmas tree, but beware: it would be wrong to tell you that they are given away. Between the war in Ukraine, the confinements in China and the protests they raise, and more generally international tensions, it remains difficult for the major cross-country skiers to offer their latest outings everywhere at reasonable prices.
The uncertainties remaining high in 2023, it is likely however that we will have to get used to it, and take the slight drop observed on the RTX 3090s of certain sellers as "better than nothing" for the moment.
{"@context":"http://schema.org/","@type":"Product","name":"Nvidia GeForce RTX 3090″,"image":"https://www.presse-citron.net/app/uploads/2020/12/carte-geforce-rtx-3090-200×200.jpg","description":"On peut se dire que les gamers et les professionnels exigeants en quu00eate de la meilleure carte graphique de 2022 sont plutu00f4t gu00e2tu00e9s. Il existe en effet de nombreux modu00e8les redoutablement performants chez AMD comme la gamme de cartes Radeon RX 6000 series, ou chez Nvidia avec la gamme RTX 4000. Heureusement, apru00e8s des mois…","offers":{"@type":"AggregateOffer","lowPrice":1240,"highPrice":1240,"priceCurrency":"EUR","offerCount":1},"review":{"@type":"Review","reviewRating":{"@type":"Rating","bestRating":"10″,"worstRating":"0″,"ratingValue":"9.50″},"name":"Nvidia GeForce RTX 3090″,"reviewBody":"On peut se dire que les gamers et les professionnels exigeants en quu00eate de la meilleure carte graphique de 2022 sont plutu00f4t gu00e2tu00e9s. Il existe en effet de nombreux modu00e8les redoutablement performants chez AMD comme la gamme de cartes Radeon RX 6000 series, ou chez Nvidia avec la gamme RTX 4000.rnrnHeureusement, apru00e8s des mois de pu00e9nuries, les cartes graphiques sont de retour en stock pour les fu00eates de Nou00ebl.u00a0Dans ce comparatif, nous vous proposons donc une su00e9lection des meilleures cartes disponibles en 2022, soit du point de vue de leur fiche technique, soit du point de vue de leur utilitu00e9 pour amu00e9liorer votre expu00e9rience gaming u00e0 moindre frais, et peut-u00eatre contourner la pu00e9nurie.rnrnTop 5 meilleure carte graphique 2022 :rnrn tNvidia GeForce RTX 4090rn tNvidia GeForce RTX 3090rn tAMD Radeon RX 6900 XTrn tNvidia GeForce RTX 3080 / 3080 Tirn tAMD Radeon RX 6800rn tNvidia GeForce RTX 3070 / 3070 Tirnrnrn1- Nvidia GeForce RTX 4090rnLa meilleure carte graphique 2022 u00e0 choisir chez NvidiarnrnrnrnC'est simple : si vous souhaitez la carte graphique la plus puissante du marchu00e9 en 2022, c'est la Nvidia GeForce RTX 4090. On a droit u00e0 des amu00e9liorations majeures d'architecture, avec le GPU le plus rapide disponible sur le marchu00e9, et des fru00e9quences d'horloge plus u00e9levu00e9es. La technologie d'upscaling dopu00e9 u00e0 l'IA DLSS 3 permet d'u00e9viter les effets de goulet d'encombrement CPU.rnrnMais il faudra bien sur encore du temps pour qu'un maximum de jeux et de programmes le prennent en charge. Nvidia vise ici surtout les gamers, mais avec un prix recommandu00e9 qui du00e9passe les 1 500 u20ac (le prix constatu00e9 du00e9passe, lui, allu00e8grement les 2 000 u20ac) ce sont sans doute surtout les professionnels qui appru00e9cieront les performances brutes de cette carte dans un premier temps.rnrnrnrnCes cartes graphiques franchissent en effet de nouveaux horizons en termes de performances brutes et d'apprentissage machine qui justifieront probablement l'investissement aupru00e8s de ces profils – davantage qu'aupru00e8s d'une majoritu00e9 de gamers.rnrnrn1- Nvidia GeForce RTX 3090rnL'autre meilleur choix carte graphique en 2022rnrnrnrnVous cherchez la meilleure carte graphique alternative en 2022 ? La carte graphique Nvidia GeForce RTX 3090 est la 2e plus puissante actuellement disponible sur le marchu00e9 – quand elle n'est pas en rupture de stock. Cette carte est l'exemple le plus puissant de l'architecture Nvidia RTX Ampere de seconde gu00e9nu00e9ration. Elle bat des records dans le du00e9compte de coeurs RT et Tensor et embarque de nouveaux multiprocesseurs de flux pour multiplier par deux ses performances en matiu00e8re d'intelligence artificielle et de Ray Tracing.rnrnLe "super-u00e9talonnage par Deep Learning" aussi appelu00e9 DLSS, permet u00e0 ces cartes d'upscaler l'image et ainsi produire des rendus 4K, voire 8K HDR parfaits sans assommer le GPU. Gru00e2ce u00e0 cette technologie, les joueurs peuvent jouer u00e0 leurs jeux pru00e9fu00e9ru00e9s avec tous les ru00e9glages au maximum, sans faire tressaillir le compteur de FPS. Sous ru00e9serve que le reste de la machine suive, cela fonctionnera. Dans le du00e9tail, cette carte contient pas moins de 10.496 coeurs CUDA, avec une fru00e9quence de base de 1,40 GHz et Boost de 1,70 GHz. Elle contient 24 Go de VRAM GDDR6X ultra-rapide.rnrnLe tout avec un bis de 384-bit. Les coeurs de Ray Tracing sont de 2e gu00e9nu00e9ration, et les coeurs Tensor de 3e gu00e9nu00e9ration. Elle est bien u00e9videmment compatible avec DirectX 12 Ultimate et propose toutes les derniu00e8res technologies graphiques de Nvidia (DLSS, PCIe Gen 4, Resizable BAR, GeForce Experience, Ansel, FreeStyle, ShadowPlay, Highlights, G-Sync, GPU Boost… etc.). Le prix de vente recommandu00e9 est de 1549,00 u20ac. Mais u00e0 cause de la forte demande et des pu00e9nuries, on la trouve de facto rarement u00e0 ce prix.rnrnVoici quelques modu00e8les Asus, MSI et PNY qui u00e9taient disponibles au moment de la ru00e9daction de ce comparatif :rnrnrnrnrnrnrnrnrn2- AMD Radeon RX 6900 XTrnLa meilleure carte graphique 2022 qu'on peut choisir chez AMDrnrnrnrnVous recherchez la meilleure carte graphique 2022 mais n'arrivez pas u00e0 mettre la main sur une RTX 4090 u00e0 un prix raisonnable ? Tentez votre chance chez AMD. Les Radeon RX 6900 XT sont ce qu'il y a de mieux chez le fondeur. On est sur l'u00e9quivalent d'une RTX 3090 mu00eame si tous les benchmarks ne sont pas d'accord – les cartes Nvidia gardent, dans de nombreuses situations, un lu00e9ger avantage. Ces cartes tournent sur une toute nouvelle architecture RDNA2, avec lu00e0 encore de nouveaux records dans le du00e9compte de coeurs et de divers composants clu00e9s.rnrnLe GPU contient ainsi 80 unitu00e9s de calcul, avec une fru00e9quence base de 2,015 GHz et une fru00e9quence Boost de 2,250 GHz. 80 unitu00e9s sont du00e9diu00e9es au Ray Tracing. Le GPU contient par ailleurs 128 unitu00e9s de rendu en sortie, 5120 processeurs de flux, 320 unitu00e9s de textures, pour un nombre total de 26,8 milliards de transistors. Les performances de calcul maximales en demi-pru00e9cision sont de 46,08 TFLOPs. En simple pru00e9cision, on tombe u00e0 23,04 TFLOPs.rnrnDu cu00f4tu00e9 de la mu00e9moire, on a du GDDR6 u00e0 hauteur de 16 Go. AMD utilise en prime 128 Mo de "Infinity Cache", l'interface mu00e9moire fait 256-bit pour une bande passante mu00e9moire maximale de 512 Go/s. Comparu00e9e u00e0 la GeForce RTX 3090 cette carte est optimisu00e9e pour le jeu 4K. Elle ne peut pas du00e9livrer des graphismes en 8K HDR comme sa concurrente. Pour vous donner une idu00e9e de ses performances, AMD explique que dans Assassin's Creed Valhalla en 4K avec ru00e9glages ultra u00e9levu00e9s, la carte du00e9livre un solide 70 FPX.rnrnDans Dirt 5 avec les mu00eames ru00e9glages, on aboutit u00e0 76 FPS. Si on descend en 1440p par exemple dans Fortnite, on obtient 204 FPS. Dans Overwatch avec ru00e9glages Epic en 1440p on atteint mu00eame 326 FPS. Le prix recommandu00e9 de cette carte est de 1059,10 u20ac, mais comme chez Nvidia on la trouve rarement (tout court et) u00e0 ce prix. Ces modu00e8les restaient nu00e9anmoins disponibles au moment de la ru00e9daction de ce guide d'achat :rnrnrnrnrnrnrnrnrn3- Nvidia GeForce RTX 3080 / 3080 TirnLa meilleure carte graphique 2022 haut de gamme Nvidia u00e0 choisir pour le jeu 4KrnrnrnrnLa GeForce RTX 3080 et sa version Ti ont beau u00eatre moins musclu00e9es que la 3090, on reste sur des cartes redoutables cu00f4tu00e9 performances. Comme la 3090, ces cartes bu00e9nu00e9ficient de toutes les derniu00e8res technologies prisu00e9es des gamers comme le DLSS (super u00e9chantillonnage par deep learning) qui permet u00e0 la carte un tour de passe-passe assez impressionnant.rnrnLa RTX 3080 est en effet capable d'afficher sans forcer des graphismes 4K exceptionnels gru00e2ce u00e0 cette technologie qui repose en ru00e9alitu00e9 sur de l'upscaling et une bonne dose d'IA. De la mu00eame maniu00e8re cette carte est nativement adaptu00e9e au Ray Tracing. Des technologies comme NVIDIA Reflex permettent de ru00e9duire le temps de latence – u00e0 condition de disposer d'un moniteur G-Sync.rnrnOutre le jeu, cette carte graphique peut convenir u00e0 l'u00e9dition de contenus vidu00e9o lourds, jusqu'u00e0 8K. Elle amu00e9liore u00e9galement les livestreams en permettant d'utiliser de meilleurs algorithmes de compression. Deux variante de cette carte existent. Le modu00e8le de base, la RTX 3080, compte 8704 coeurs CUDA cadencu00e9s u00e0 1,71 GHz (Boost) et associu00e9s u00e0 10 Go de VRAM GDDR6X. C'est sans doute la meilleure carte graphique pour le jeu en 4K.rnrnrnrnrnrnrnrnrn4- AMD Radeon RX 6800 / 6800 XTrnLa meilleure carte graphique 2022 AMD haut de gamme u00e0 choisir pour le jeu 4KrnrnrnrnQu'il s'agisse de choix ou d'opportunitu00e9, l'AMD Radeon 6800 est la meilleure carte graphique du marchu00e9 face u00e0 la RTX 3080 de Nvidia. On a droit u00e0 une architecture derniu00e8re gu00e9nu00e9ration RDNA 2, 60 unitu00e9s de calcul amu00e9lioru00e9es, 128 Mo de cache "Infinity cache" et jusqu'u00e0 16 Go de VRAM GDDR6 pour sublimer vos jeux vidu00e9o jusqu'en 4K.rnrnAvec cette du00e9finition, AMD explique que vous pouvez espu00e9rer obtenir autour de 60 FPS dans des jeux comme Assassin's Creed Odyssey (ru00e9glages Ultra u00e9levu00e9) ou Dirt 5 (ru00e9glages Ultra u00e9levu00e9). Et si vous faites descendre la du00e9finition d'un cran, par exemple en 1440p, le du00e9compte du nombre d'images par secondes s'envole.rnrnAvec des ru00e9glages Epic, on obtient dans Fortnite, jusqu'u00e0 156 FPS. Dans Overwatch, le chiffre monte jusqu'u00e0 266 FPS. Comme Nvidia, AMD propose une su00e9rie de technologies comme FidelityFX – l'u00e9quivalent du systu00e8me DLSS – ou AMD FreeSync (u00e9quivalent du G-SYNC de Nvidia). Notez que ces cartes sont en tru00e8s forte demande et qu'il est donc impossible de l'obtenir u00e0 son prix normal, lorsque des unitu00e9s sont effectivement disponibles.rnrnrnrnrnrnrnrnrn5- Nvidia GeForce RTX 3070 / 3070 TirnLe meilleur carte graphique 2022 u00e0 choisir pour le rapport-qualitu00e9 prix avec des performances proches de la 2080 TirnrnrnrnLa Nvidia GeForce RTX 3070 et le modu00e8le 3070 Ti sont sans doute la meilleure carte graphique que propose actuellement Nvidia. On a des performances 8% supu00e9rieures u00e0 celles de la RTX 2080 Ti et 70% de performances en hausse par rapport u00e0 la 2070. Cette carte donne accu00e8s au jeu 4K, mu00eame si dans de nombreux titres, il faudra composer avec des ru00e9glages medium et u00e9levu00e9s plutu00f4t que Ultra pour obtenir un rendu ru00e9ellement agru00e9able, au-delu00e0 de 60 FPS.rnrnDes performances qui ne sont pas une surprise, puisque c'u00e9tait du00e9ju00e0 ce que faisait la 2080 Ti. Lors de sa sortie c'u00e9tait bien u00e9videmment le modu00e8le que nous recommandions. La carte u00e9tait proposu00e9e aux deux tiers du prix d'une RTX 2080 Ti, ce qui en faisait une option tru00e8s intu00e9ressante. Mais comme vous le savez la pu00e9nurie de composants est passu00e9e par lu00e0, et les prix sont lu00e0 encore assez fous, mu00eame si on est sur des tarifs plus raisonnables que ceux des cartes plus performantes.rnrnCette carte existe en une variante Ti. Mais la diffu00e9rence de performance est moins spectaculaire que sur les modu00e8les plus chers. En moyenne, la 3070 Ti n'est en effet que 12% plus rapide que la version classique.rnrnrnrnrnrnrnrnrn6- AMD Radeon RX 6700 XTrnLa meilleure carte graphique 2022 AMD u00e0 choisir pour jouer en 1440prnrnrnrnLe jeu en 4K n'est pas une obligation, et AMD comme Nvidia ont aussi des cartes graphiques moins chu00e8res pour su00e9duire les gamers qui restent encore sur la du00e9finition 1440p. Dans cette catu00e9gorie, la meilleure carte graphique est sans doute la Radeon XT 6700 XT d'AMD. Le composant donne accu00e8s u00e0 l'architecture RDNA 2 avec 40 puissantes unitu00e9s de calcul amu00e9lioru00e9es, le Infinity Cache ainsi que 16 Go de VRAM GDDR6.rnrnAMD donne quelques benchmarks indicatifs sur ce dont ces cartes sont capables. Dans Assassin's Ceed Valhalla par exemple, avec les ru00e9glages Ultra, en 1440p, on atteint 82 FPS. Dans Dirt 5 avec les mu00eames ru00e9glages, on est sur du 71 FPS. Avec les ru00e9glages Epic on atteint 126 FPS dans Fortnite et jusqu'u00e0 212 FPS dans Overwatch.rnrnLa carte est u00e9galement tru00e8s douu00e9e pour la conception 3D avec des performances 36% meilleures qu'une RX 5700 dans Blender. Ou encore des performances 80% plus u00e9levu00e9es que la RX 5700 dans DaVinci Resolve Studio.rnrnrnrnrnrnrn7- Nvidia GeForce RTX 3060 / 3060 TirnLa meilleure carte graphique 2022 Nvidia u00e0 choisir pour jouer en Full HD (1080p) ou QHD (1440p)rnrnrnrnLa 4K ne vous intu00e9resse pas et votre moniteur est 1080p (Full HD) ? La Nvidia GeForce RTX 3060 ou la 3060 Ti est la meilleure carte graphique dans votre cas. Elle du00e9livre des performances de l'ordre de la carte graphique AMD Radeon RX 6700 XT – soit des performances milieu de gamme tout u00e0 fait exceptionnelles. On y retrouve toutes les technologies des cartes plus chu00e8res.rnrnComme le DLSS qui permet de tirer les performances dans leur retranchement gru00e2ce u00e0 du machine learning et des technologies d'upscaling. Ou encore le Nvidia G-Sync qui permet avec les u00e9crans compatibles de ru00e9duire la latence au strict minimum. Le Ray Tracing est u00e9galement sublimu00e9 par ses coeurs RT de seconde gu00e9nu00e9ration.rnrnEn outre, cette carte est aussi tru00e8s utile aux professionnels exigeants. Elle permet d'accu00e9lu00e9rer vos travaux dans des logiciels de cru00e9ation comme Blender, ou d'u00e9diter des vidu00e9os tru00e8s lourdes dans Adobe Premiere, jusqu'u00e0 la du00e9finition 8K.rnrnrnrnrnrnrnrnrnConclusion : quelle carte graphique acheter pour Nou00ebl en 2022rnEn ce moment, comme vous l'avez sans nul doute remarquu00e9, le prix des cartes graphiques commence un peu u00e0 retomber, bien qu'il faut compter toujours plus de 2 000 euros pour se procurer l'une des derniu00e8re RTX 4090 particuliu00e8rement demandu00e9es ce Nou00ebl. Reste que les gu00e9nu00e9rations plus anciennes comme les RTX 3000 reviennent sur Amazon et chez divers vendeurs, avec des tarifs qui montrent des signes enfin (lu00e9gu00e8rement) baissiers.rnrnCela devrait permettre u00e0 certains de completer leur set et de mettre une carte graphique sur le sapin de Nou00ebl, mais attention : il serait faux de vous dire qu'elles sont donnu00e9es. Entre la guerre en Ukraine, les confinements en Chine et la contestation qu'ils soulu00e8vent, et plus globalement les tensions internationales, il reste difficile pour les grands fondeurs de proposer leurs derniu00e8res sorties partout u00e0 des tarifs raisonnables.rnrnLes incertitudes restant u00e9levu00e9es en 2023, il est probable toutefois qu'il faille s'y habituer, et prendre la lu00e9gu00e8re baisse constatu00e9e sur les RTX 3090 de certains vendeurs comme un "mieux que rien" pour le moment.","author":{"@type":"Organization","name":"Presse-citron"},"datePublished":"2022-11-29″}}
Source: Presse-Citron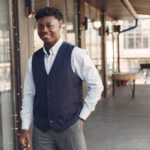 I am a journalist with over 6 years of experience working in the news industry. I currently work as an author for Global Happenings, and my coverage focuses on Technology news. I have written for various publications, including Reuters, The New York Times and The Guardian.

Quora – Discord – Pinterest – Medium – Tumblr