Alexa like other voice assistants is currently in a bad patch. The voice assistant is one of the main targets of the budget cuts that Amazon is deciding, against the backdrop of a crisis that is felt throughout Big Tech. We know for example since October that Google has reassigned staff from the Google Assistant division – in particular those responsible for implementing the assistant on third-party devices.
But Alexa should also see its teams lightened in the coming months. It must be said that the division Worldwide Digital at Amazon (responsible for the development of the Alexa assistant and Echo speakers), has long disappointed the firm's management – ​​including Jeff Bezos himself. When Amazon decided to launch Alexa and the first Echo speakers in 2014, the roadmap was clear.
Amazon never managed to monetize Alexa the way it wanted
These speakers were meant to push customers to order more items from Amazon. This also prompted the firm to offer its speakers at a knock-down price from the start – just to occupy the land as much as possible at the same time. But in reality, most Echo speaker customers have mainly started using the assistant to turn lights on and off, change the temperature of their apartment or even ask to play the news.
A former Amazon employee explains to Gizmodo on condition of anonymity: "Alexa is a colossal failure in terms of imagination […] it is a missed opportunity". In fact, the division has never been able to really monetize itself, find the concept that pushes its customers to actually use the enclosure to make purchases. As a result, Echo speakers seem, in 2022, above all to generate deadweight losses for Amazon.
What worries is that the very raison d'être of these assistants seems threatened. This should push Amazon (and Google) to put less resources and move more slowly or completely overhaul the user experience, to find an angle that is easier to monetize. This internal look at the relative success of Alexa sheds light in any case on other strategies in the sector that we have seen in recent years.
We understand better, for example, why Microsoft is dropping Cortana, or why Apple is ultimately not very aggressive compared to Amazon and Google with its HomePod mini speakers. As useful as voice assistants are for users, they remain, for the time being, above all, an opportunity to waste money for the big names in tech – for lack of a way to use them. monetize more effectively.
Source: Presse-Citron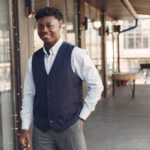 I am a journalist with over 6 years of experience working in the news industry. I currently work as an author for Global Happenings, and my coverage focuses on Technology news. I have written for various publications, including Reuters, The New York Times and The Guardian.

Quora – Discord – Pinterest – Medium – Tumblr