As the Ars Technica site reminds us in a recent article, at one time, laser printers were considered high-end devices. And if this type of printer had many advantages, the high prices meant that it was not within the reach of many homes. However, at some point, these prices fell, which democratized the technology.
Epson announces the end of laser printers in 2026
However, today is already the beginning of the end for laser printers. In a press release, the Epson brand announces that from 2026, it will definitively cease to manufacture and market laser printers, in favor of the good old inkjet printer.
But why ?
Epson presents this decision as an eco-friendly gesture. According to his explanations, the use of an inkjet printer reduces energy consumption, compared to laser printers which use heat. As early as 2021, in a comparison published on its blog, Epson had already indicated that its models consume 85% less energy compared to a laser printer.
A technology that is becoming obsolete due to the climate crisis?
In essence, Epson believes that laser printer technology has a limited ability to improve its durability, due to the process which requires heat and therefore, a lot of energy. And that's not all, since the company mentions other advantages of inkjet printers.
"Inkjet technology can reduce power consumption compared to laser, and with a compact footprint and lightweight design, these products help limit resources used during production and shipping"says Epson. "This reduced size also means that they fit easily into the office and save space. High-yield ink cartridges also reduce material usage, shipping, storage and end-of-use consumables management."
Other maintenance-related issues, according to Epson
Another problem with laser printers is maintenance. Indeed, this technology requires more maintenance, and more spare parts.
Fortunately, the performance of inkjet printers is improving, which could actually reduce the need for laser printers (which are faster). At the same time, Epson has also just announced its new series of printers using inkjet, capable of printing 40 to 60 times per minute.
Source: Presse-Citron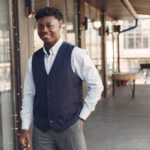 I am a journalist with over 6 years of experience working in the news industry. I currently work as an author for Global Happenings, and my coverage focuses on Technology news. I have written for various publications, including Reuters, The New York Times and The Guardian.

Quora – Discord – Pinterest – Medium – Tumblr