Planned obsolescence is a concept that has long remained little known to the general public. It is now well listed in the French law which defines it. It is "all the techniques, including software, by which the person responsible for placing a product on the market aims to deliberately reduce its lifespan".
Lifespans far too limited for our devices
At a time when the fight against climate change is forcing us to modify our lifestyles, the stakes are high. It is all the more so as inflation encroaches on the purchasing power of households, which seek to reduce their spending.
And precisely, the Statista portal has devoted a very informative infographic to this subject. To do this, Earth Hour data was collected. It is an initiative of the WWF to better understand the way in which the lifespan of certain devices is voluntarily reduced.
In detail, smartphones only last 2 to 3 years on average, while laptops last between 2 and 5 years. For LCD or plasma televisions, it's a little more: between 7 and 10 years. As for the washing machines, they would be programmed to hold only about 2500 washing cycles, that is to say 12 to 15 years. Finally, for printers, it takes between 4 and 6 years.
France takes measures against planned obsolescence
In France, the authorities have decided to act to meet this challenge. Thus, a repairability index was set up in 2020. The latter is displayed on products such as washing machines, smartphones, televisions and laptops. For its part, the consumer protection association Que Choisir analyzed 330 products on 9 online sales sites and the verdict was clear: "the repairability index […] is, as it stands, far from constituting relevant information..
The French State also plans to offer a bonus which could reach several tens of euros to all those who take the initiative to have defective or non-connected equipment repaired. This device will notably concern laptops and smartphones. Nearly 500 specialized shops will offer this immediate reduction, without the individual having to take any action.
If this measure is attractive on paper, we realize that it is financed by the manufacturers themselves. It is therefore a safe bet that in the end, it will therefore be the consumer who will be impacted by price increases.
Source: Presse-Citron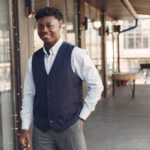 I am a journalist with over 6 years of experience working in the news industry. I currently work as an author for Global Happenings, and my coverage focuses on Technology news. I have written for various publications, including Reuters, The New York Times and The Guardian.

Quora – Discord – Pinterest – Medium – Tumblr