Today, Xiaomi is a major player in the smartphone market. In addition to its mobiles, the Chinese brand also offers laptops, tablets, as well as a wide range of connected devices.
And soon, the company could also tackle the desktop computer market. This is at least what is suggested by an article recently published by the GSMArena site.
This relays two future Xiaomi computers that would have leaked on the Chinese social network Weibo. The first is a machine called Xiaomi Host Mini.
Xiaomi Mini Host 'Mini PC' Pictures Leak Out, 100W PSU & Dual-Slot GPU Supporthttps://t.co/t6qCCqDDef pic.twitter.com/FcfYmETkoK

— AMD Fusion | All AMD News, Rumors and Reviews (@amdfusioncom) December 2, 2022
The second has a form factor that could be reminiscent of the Intel NUC or the Mac mini. According to GSMArena, this PC could have an AMD Ryzen 7 6800H, 16 GB of RAM and a 512 GB SSD. Its price in China could be around $570.
Xiaomi might be entering the desktop PC space https://t.co/doQogOVpkG pic.twitter.com/tFh9AlHxtJ

— GSMArena.com (@gsmarena_com) December 4, 2022
A postponed presentation?
As usual, this information is for the moment to be considered with extreme caution, since it does not come from an official source. The good news is that the official presentation of these two new products in China could be imminent.
Indeed, according to GSMArena, these would be computers that Xiaomi intends to unveil at the same time as its new high-end smartphones: the Xiaomi 13 series.
The official presentation in China of the Xiaomi 13 and its different versions was to take place on December 1. But in the end, it was postponed at the last minute. And as of this writing, no new date has been given.
Xiaomi did not give an explanation. But it is very likely that the presentation of its new smartphones has been postponed due to the death of former Chinese President Jiang Zemin. Moreover, according to GSMArena, other brands, including Huawei, iQOO and MediaTek, have also postponed events.
Will Xiaomi be able to stand out?
It is important to note that Xiaomi is preparing to enter a new segment of the PC market, at a time when computer sales around the world are in decline. According to IDC data, PC shipments were down 15% in the third quarter of 2022, compared to the same period in 2021.
Gartner refers to a drop of 19.5%, which it describes as historic for the market.
"While supply chain disruptions have finally subsided, high inventory has now become a major issue given weak demand for PCs in consumer and business markets. Back-to-school sales ended with disappointing results despite massive promotions and price cuts, due to a lack of need […]", says Mikako Kitagawa, analyst director at Gartner. Added to this are economic and geopolitical uncertainties.
Source: Presse-Citron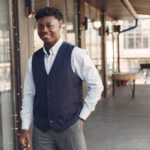 I am a journalist with over 6 years of experience working in the news industry. I currently work as an author for Global Happenings, and my coverage focuses on Technology news. I have written for various publications, including Reuters, The New York Times and The Guardian.

Quora – Discord – Pinterest – Medium – Tumblr