The quantum computer that in February 2021 had earned China the primacy in this field evolves: it is called Jiuzhang 2.0 and, like its predecessor, uses particles of light (photons) to process data. The first example used 76, this new model 113. Its computing power is therefore billions of times higher than that of a conventional supercomputer. The research that made it possible is published in the journal Physical Review Letters and was coordinated by physicist Pan Jianwei, of the Chinese University of Science and Technology (Ustc).
Like its predecessor Jiuzhang, the new quantum computer uses photons that move along waveguides coupled together with particular 3D geometries: the interference they cause on the propagation of light gives the data processing. Thanks to the 113 photons used, the new computer is ten billion times faster than its previous version. In practice, the speed of existing supercomputers would take about 30,000 billion years to solve a problem that Jiuzhang 2.0 solves in a millisecond.
"Compared to Jiuzhang we have greatly improved the performance and collection efficiency of the quantum light source, increased the number of photons detected," said Lu Chaoyang, a member of the research team that developed the new computer. With power, the possible application areas of the machine naturally increase, from mathematics to machine learning and quantum chemistry.
China claims to have achieved supremacy also in the second line of quantum computers, those with superconductors. The most advanced example is called Zuchongzhi 2.1 and is about 10 million times faster than that of the fastest supercomputer in existence.
.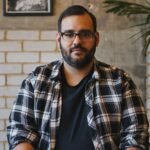 I am an author at Global happenings and I mostly cover automobile news. In my time working in the automotive industry, I have developed a keen interest in the latest developments and trends. My writing skills have also allowed me to share my knowledge with others through articles and blog posts.