Initially, the social network resembled a store of disabled accounts
The social network has repeatedly changed its design / Collage: Today
Facebook that changed its name on Meta, during its existence, has been creative in the design of the social network. New logos and features have been improved every year. How the design of the most popular social network in the world has changed – read on.
2004 year
Initially, the social network was not called Facebook. Its original name is The Facebook. The design was as simple as possible.
2005 year
Until the news feed appeared on Facebook, the social network was like a repository of disabled profiles. In 2005, Facebook decided to drop the name The Facebook. The company bought the Facebook.com domain for $ 200,000.
2006 year
The information on the users' pages has become more orderly. In addition, a news feed has appeared, which today every social network has. In addition, a "mini-feed" was created for the personal page, which displayed the actions of friends.
year 2009
The social network has undergone external changes, and a real-time news feed has appeared. In addition, Facebook introduced its algorithm for determining the order in which status updates are displayed.
2010 year
This year, the social network brought messages to the top navigation bar and added a row of images, on which the user was designated, under the name and basic profile information.
2011
A separate messaging application has appeared – Messenger. It still works in the version of Facebook for computers and phones.
year 2012
This year, the social network introduced the ability to create sponsored posts in the news feed.
2018 year
After all the redesigns, the social network did not change the design for a long period. However, in 2019, Facebook was updated again.
2021 year
The social network has many functions, icons are enlarged, and there is also a black theme.
Facebook rebranding
The American company Facebook announced change its name to Meta.
Meta will continue to work with services Instagram and Facebook, but in parallel with them will develop the "metaverse". The goal of the "metaverse" is to bring people together in new ways in the virtual world by enabling them to communicate in the form of avatars.
Facebook CEO Mark Zuckerberg said the company wants to be associated with the "metaverse", not just the social networking site Facebook.
.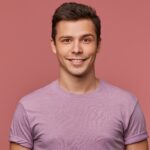 I am a journalist with more than 7 years of experience in the news industry. I have written for various publications, including The Wall Street Journal and Financial Times. My work has included reporting on global events such as the European debt crisis and the Olympics. I also manage principal photography for video content for websites and social media platforms.