ChatGPT shakes up the world of Tech, and Microsoft does not intend to miss this moment of rupture. The Redmond firm has just announced that the language generator will soon be integrated into its Azure OpenAI service. Launched in 2021, the latter allows the Tech giant's cloud customers to access the various OpenAI services, including GPT-3.5 and the Dall-E image generation tool.
Microsoft is doubling down on ChatGPT
On Twitter, Microsoft CEO Satya Nadella announced the news himself: "ChatGPT will soon be available on the Azure OpenAI service, which is now available to more users as we help customers apply the world's most advanced AI models to their own business imperatives. »
And the company does not intend to stop on such a good path. We already know that Microsoft has invested a billion dollars in OpenAI, and that it intends to continue to do so soon to the tune of 10 billion dollars.
This funding is obviously not disinterested, because the Redmond firm has major projects with ChatGPT, and firmly believes in its disruptive potential. Several examples have punctuated the news in recent weeks.
We know, for example, that the Bing search engine could integrate this AI from next March. The idea is to provide a complete answer sentence when you make a query. The latter will be sourced, something that the language generator does not currently do.
The Tech giant also wants to add ChatGPT to its Word, Outlook, and PowerPoint office software. We imagine here the incredible impact that the latter could have by suggesting certain changes in a presentation, by writing passages, or by responding to e-mails.
Google must fight back
Of course, Microsoft's ambitions on this issue are beginning to worry Google, which has no intention of letting it go. We also learned at the end of last year that a "red code" was decreed within the company.
The meetings multiplied, and the president Sundar Pichai would have asked the teams to work on an alternative to ChatGPT. Google has many talents, and as long as the management does not put too many obstacles in their way, they could be able to offer a relatively effective tool.
The potential of this technology is in any case immense. If you want to know more about the subject, you can read our analysis here.
Source: Presse-Citron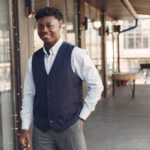 I am a journalist with over 6 years of experience working in the news industry. I currently work as an author for Global Happenings, and my coverage focuses on Technology news. I have written for various publications, including Reuters, The New York Times and The Guardian.

Quora – Discord – Pinterest – Medium – Tumblr