The ChatGPT chatbot is making a lot of noise, but the company behind this artificial intelligence, OpenAI, has other projects underway. Among these is DALL-E, an AI capable of generating realistic images or works of art from a natural language description provided by the user. OpenAI is also developing Whisper, a voice recognition system that comes close to human precision, according to the company. And the next step, for OpenAI, could be video.
According to TechCrunch, this was revealed by OpenAI CEO Sam Altman in an interview. Without giving too many details, this one evoked a model for the video, which could be added to ChatGPT and DALL-E. However, when it comes to timing, Altman prefers to say nothing, explaining that he can't "predict" about it. But in any case, creating an AI comparable to ChatGPT or DALL-E, for video, might take some time.
Soon, more money for the technologies of the future?
In any case, OpenAI could soon benefit from even more means to develop the next version of ChatGPT, but also for its new projects. This January, the Wall Street Journal published an article according to which OpenAI had discussed with potential investors in order to raise funds. A lifting that would increase the valuation of the company to 29 billion dollars. But all this has not been confirmed.
What is already official is the deal between OpenAI and Microsoft, which is one of the company's investors. This agreement allows the Redmond firm to integrate ChatGPT on its cloud. On this subject, Sam Altman clarified that the deal with Microsoft is not exclusive, which means that OpenAI should be free to sell its technology to other entities. In addition, OpenAI will also be able to create its own products based on artificial intelligence. As TechCrunch notes, this would allow OpenAI, for example, to create a competitor product to Google Search based on ChatGPT.
Meanwhile, the competition is heating up
In the near future, other chatbots similar to ChatGPT will be created. And among these, there will be Sparrow, the artificial intelligence of DeepMind, a subsidiary of Alphabet (the parent company of Google). This AI was presented in September 2022 and now DeepMind intends to launch Sparrow in private beta from this year. This chatbot could also have some advantages over ChatGPT. For example, Sparrow will cite his sources, which might make answers more believable. DeepMind also mentions the safeguards it wants to put in place.
Otherwise, it should be noted that according to the rumors, Google would have outright declared a "red code" following the publication of ChatGPT. And a team would have been mobilized so that the Mountain View firm could respond to this new artificial intelligence. Also, it is possible that Google will make an announcement in relation to this at its Google I/O conference in May.
Source: Presse-Citron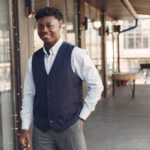 I am a journalist with over 6 years of experience working in the news industry. I currently work as an author for Global Happenings, and my coverage focuses on Technology news. I have written for various publications, including Reuters, The New York Times and The Guardian.

Quora – Discord – Pinterest – Medium – Tumblr