At 37, OpenAI CEO Sam Altman is the man behind the ChatGPT revolution. Faced with the many promises of this generative AI, the leader is necessarily expected at the turn. He has just given an interview to StrictlyVC, a program hosted by the journalist from Techcrunch, Connie Loizos. The opportunity for him to address the hot issues of the moment including GPT-4, but also other projects on which OpenAI is working.
People are going to be disappointed with GPT-4
Concerning GPT-4 precisely, Sam Altman does not provide any precise timetable but explains "that it will come out at some point, when we are sure we can do it in a safe and responsible way".
While fears and hopes are enormous on this subject, he wishes to calm things down, believing that "The GPT-4 rumor mill is a ridiculous thing. I don't know where it all came from.". Therefore, he specifies that he does not have AGI, in other words general artificial intelligence, a technology which would develop its own intelligence and would be able to establish an unprecedented relationship with humans.
During this interview, Sam Altman also confirmed that OpenAI wants to create an AI capable of generating videos. He adds, remaining extremely vague: "It will come. I would not like to make a precise prediction on the date. We're going to try to do it, other people are going to try to do it… It's a legitimate research project. It could be very soon; it might take some time. »
The CEO then addressed the societal impact of ChatGPT, and this is perhaps the most interesting part of the interview. Regarding teachers' concerns about the risk of cheating, he believes that it is possible to train teachers to detect AI productions.
But the leader also readily admits: "We are in a new world now. Generated text is something we all have to adapt to, and that's fine. I guess we've adapted to calculators and changed what we assess in math class. It's a more extreme version of that, no doubt. But its benefits are also more extreme. »
"Google can counterattack"
Finally, Sam Altman mentioned the rivalry between ChatGPT and Google. His response is intended to be reassuring for the Tech giant, which has triggered a code red internally in the face of the threat of this AI: "I think whenever someone talks about a technology being the end of another giant company, they're usually wrong. I think people forget that they have the ability to counterattack here, and that they're pretty smart and skilled. »
Source: Presse-Citron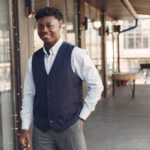 I am a journalist with over 6 years of experience working in the news industry. I currently work as an author for Global Happenings, and my coverage focuses on Technology news. I have written for various publications, including Reuters, The New York Times and The Guardian.

Quora – Discord – Pinterest – Medium – Tumblr