Although Google has shut down its Stadia cloud gaming service, there are still plenty of alternatives. And in addition to major players such as Microsoft (Xcloud), Sony (PlayStation Plus) or Nvidia (GeForce Now), there is also the service of the French nugget Shadow. The company is a specialist in cloud computing, and allows the use of high-performance PCs in streaming, in return for a subscription. The service therefore provides access to a high-performance machine remotely (in streaming) to work, but also to play.
This cloud computing service is accessible on computer (for example, if you have a less efficient system than the one offered in the cloud), on mobile, and even on Smart TVs or virtual reality headsets. And thanks to the acquisition of Genymobile, a specialist in the Android platform, Shadow will be able to extend its offer.
2023 is off to a strong start for Shadow, as we are delighted to announce the acquisition of Genymobile and its "Android as a Service" solution. @Genymotionused by hundreds of thousands of Android app developers 🚀

More details here: https://t.co/zUB7ncSLFK pic.twitter.com/T2hFzLai0g

— Shadow France (@Shadow_France) January 19, 2023
The French nugget of cloud computing is expanding
The acquisition of Genymobile, whose headquarters are in Paris and San Francisco, was formalized by Shadow a few days ago. The company is presented as a pioneer and expert in Android streaming. Its flagship product is Genymotion, a cloud computing platform that provides access to Android on a computer. This tool is currently used by developers to test their applications. Its offer also includes an emulator that can simulate 3,000 configurations of different Android devices to test apps.
"Genymobile's unique know-how on the Android platform and its deep expertise on virtualization will enable SHADOW to accelerate its roadmap and increase its industrial competitiveness in order to become the first cloud-based collaborative platform for enterprises. , gamers and creatives"says Shadow's statement.
Two complementary offers
To be precise, the current offer of Shadow already allows access to a high-performance PC in mobile streaming, including Android smartphones. But by integrating Genymobile's technologies, Shadow could, for example, offer a service that allows access to a virtual Android smartphone on a PC, to test apps, but also to play video games. In essence, the two services complement each other.
Need to run your #Android testing with @GitHub shares?

We are glad to announce that we have just released Genymotion SaaS Action.

It's time to setup your workflow: ➡️ https://t.co/zwf6NYJoHP#mobile #testing pic.twitter.com/qGgo9OCIpI

— Genymotion (@Genymotion) March 31, 2021
"Genymobile and SHADOW have complementary expertise which led the two companies to work together, and this alliance seemed natural. We are very excited to join SHADOW in its mission to democratize cloud technology, leveraging our unique Android know-how"said Arnaud Dupuis, who will take the post of CEO of Genymobile from March, on this subject.
Eric Sèle, CEO of Shadow, will also be the president of Genymobile. And as a reminder, the president of Shadow, the parent company is Octave Klaba, who is also co-founder and president of OVH. While Shadow was struggling (and in receivership), in 2021 Klaba bought the company. At the time, he spoke of his ambition to make it the best cloud gaming service in the world.
Very happy to have been selected by the Commercial Court of Paris for the 1UP of @Shadow_France !

The ambition is simple: build the best Cloud Gaming offer in the world! We now have everything in 1 single box: talented team, no worries about CAPEX, the global market! pic.twitter.com/Yz3RlV02dy

— Octave Klaba (@olesovhcom) April 30, 2021
Source: Presse-Citron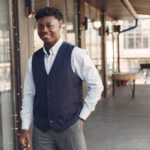 I am a journalist with over 6 years of experience working in the news industry. I currently work as an author for Global Happenings, and my coverage focuses on Technology news. I have written for various publications, including Reuters, The New York Times and The Guardian.

Quora – Discord – Pinterest – Medium – Tumblr