A little less than a week ago on January 17, 2023, Apple launched an update for Mac mini equipped with new M2 and M2 Pro chips. The devices began shipping to the first customers this week, January 24. And the first benchmark of the machine has just fallen this Thursday.
As a reminder, the basic Mac mini M2 is available from just 699 euros, while the Mac mini M2 Pro, also the cheapest entry point to access this chip, is available from 1,549 euros. The twittos and tester GregsGadgets dared to compare the basic Mac M2… to the cheapest Mac Pro (Intel) sold at €6,499.
Better to buy a Mac mini M2 than an early 2023 Mac Pro, very clearly
And the least we can say is that it's time for Apple to do something to push these overpriced Intel configurations towards the exit as soon as possible. In 2023, it looks like buying a Mac mini M2 is worth far more than buying an equally-workflow Mac Pro – because it saves an insane amount of money and the performance of Intel Mac Pros is no match. just more level.
As the Geekbench 5 test results shared by Gregsgadget show, the Mac mini M2 is clearly and significantly more powerful than the "entry-level" Mac Pro. In single core the comparison is particularly cruel: the standard M2 chip of the Mac mini allows it to reach the score of 1,944 against only 1,019 for the Mac Pro Intel of 2019.
In multi core the scores are closer, but the advantage remains very clearly on the side of the new Mac mini (8037 for the Mac Pro and 8790 for the Mac mini M2). Of course, the formula offered by the Mac mini cannot be suitable for all professionals. It is not possible to upgrade them, for example, to RAM or internal storage. However, given their price, it is easy to imagine that demanding professionals can easily replace their Mac mini if ​​necessary.
Especially since given their price, opting for a configuration ready for the future inflated to the max makes more sense than doing the same thing when buying a Mac Pro. A sign does not deceive, moreover. The trade-in value of Intel Mac Pros has dropped dramatically. To the point that taking back a Mac Pro which cost more than €50,000 when purchased, will only allow you in 2023 to recover a discount of around €1,000 to buy a new Mac…
Source: Presse-Citron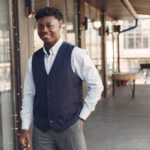 I am a journalist with over 6 years of experience working in the news industry. I currently work as an author for Global Happenings, and my coverage focuses on Technology news. I have written for various publications, including Reuters, The New York Times and The Guardian.