Apple has made the privacy and data protection of its users its main concern. And on recent Macs, Apple's security features include the T2 chip. And if this security chip performs its data protection function well (for example, if someone steals your Mac), it would also conflict with the Cupertino company's commitment to environmental protection. Indeed, as a recent article by Vice showed, unstolen Macs in perfect condition end up in spare parts instead of being resold on the second-hand market.
These MacBooks that will not have a second life
Normally, if you buy a used Mac, you have the option of unlocking it with the help of the previous owner. And in this case, the T2 chip is not a problem. However, the scenario is different when thousands of machines are replaced by a company which then sends these machines to a recycler. In its article, Vice relays the publication of John Bumstead, a refurbisher, who points out this problem.
"Hey @tim_cook @apple, why did you sentence this beautiful MacBook M1 and millions of others like it to death?", he wrote on Twitter.
Hey @tim_cook @apple, why have you condemned this beautiful M1 MacBook and millions like it to death? Its battery has only 4 charge cycles, and it wants to LIVE! #righttorepair #activationlock pic.twitter.com/R2Mr2PeTCH

— John Bumstead (@RDKLInc) January 22, 2023
In another tweet, Bumstead shares photos of a stack of MacBooks that can't be refurbished and will just be used to salvage parts.
As I predicted years ago, Activation Locked T2 MacBooks are flooding into recyclers (15 of these are 2020 M1!) Recyclers willing to violate the R2 cert sell to uncertified barbarians like me who use them for parts, but most just scrap due to liability paranoia . #righttorepair pic.twitter.com/uvsQZK8nJR

— John Bumstead (@RDKLInc) January 17, 2023
The T2 chip was launched in 2018, then it was integrated by Apple into its M1 processors. According to Bumstead, if it was already complicated to bypass this security chip on machines with Intel processors, the task would be even more difficult on Mac M1s. "Anyway, a bypassed Mac is a hacked machine", he comments. And it is not ethical to resell such machines on the second-hand market.
Why the
unlocking
is
impossible ?
This problem related to Mac security has already been pointed out a few years ago. However, MacBook M1s in perfect condition that end up being recycled (instead of being used by a new owner) would be very numerous today, because companies that bought Mac M1s in 2020 renew their computer parks after a cycle of 3 years.
And since we are talking about thousands of machines, it would be difficult to contact the old user for the unlock. "Previous owners don't return phone calls, and large companies that empty 3,000 machines assume they've been destroyed, so it's critical we have a solution that doesn't depend on the previous owner's approval", explains John Bumstead, quoted by Vice. In addition, some Macs have gone through many intermediaries before arriving at home.
Problem is an institution dumps 1000 locked devices with recycler, then recycler sells them to another, then another. I've never witnessed a recycler having success getting those 1000 unlocked. It's not a traditional consumer situation

— John Bumstead (@RDKLInc) January 22, 2023
For him, the solution must come from Apple, and not from the companies which replace their Macs with new models, or the old owners. What Bumstead suggests is a collaboration with Apple that would allow refurbishers to unlock legally purchased Macs. His proposal: "[…] we should be able to log into our Apple account, enter the serial number and any given information, then click a button and submit the machine to Apple for unlocking."
According to him, Apple could also dig into its database and contact the former owner of a Mac to ask for their agreement to refurbish it, or unlock the machine if there is no "signal of alarm" after 30 days.
Source: Presse-Citron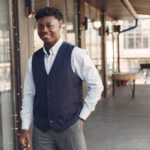 I am a journalist with over 6 years of experience working in the news industry. I currently work as an author for Global Happenings, and my coverage focuses on Technology news. I have written for various publications, including Reuters, The New York Times and The Guardian.