Under the direction of Satya Nadella, Microsoft has made major acquisitions. And among these, there is the acquisition of the collaborative platform GitHub for 7.5 billion dollars, in 2018. Once at Microsoft, GitHub observed very strong growth. At the time of the takeover, the platform had 31 million developers. And today, it has more than 100 million. The news has just been announced in a blog post. Moreover, the crossing of this symbolic threshold took place earlier than expected. Indeed, in 2019, the objective set by Microsoft was to reach these 100 million in 2025.
From 31 million to 100 million
In addition, today, we have more diversity on the platform. According to Microsoft, in 2015 almost a third of developers on GitHub were based in North America. But in 2023, the platform is seeing strong growth in regions such as Africa, Southeast Asia, and even South America. For example, in India alone, GitHub is said to have 10 million users. And in Brazil, it's 3 million.
In addition to geographic diversity, Microsoft also mentions the diversity of profiles. "Developers today are no longer just people who create software for technology companies. It's an increasingly diverse and global group of people working in all industries, tinkering with code, design and documentation in their spare time, contributing to open source projects, conducting scientific research , etc."says Microsoft.
But if the crossing of 100 million developers is something that Microsoft can celebrate, it also evokes the responsibilities that this entails. Indeed, GitHub is a reference in the world of software development. And for its part, the platform is committed to continuing to put developers first.
Why is GitHub a hit?
Each developer might give a different reason. But a blog post posted by the company Bitband explains quite well why GitHub has become the favorite tool for developers. First, there is free. Indeed, using the platform is free, but there are also paid subscriptions to access advanced features. And those subscriptions are already generating $1 billion a year in recurring revenue.
In addition to allowing developers to collaborate remotely on code, GitHub also offers a version management function, which allows you to have the history of modifications to the code. Otherwise, the community also plays an important role. And as the number of developers grows, this factor weighs even more.
"Having insight into your own code is just the beginning. You can also discover code written by others and learn from it or use it in your own projects. It's really the community that powers the platform, with millions of developers and enthusiasts uploading, reviewing and rating each other", reads the Bitband post. It also evokes the interface, as well as the possibility of customizing the platform using plugins.
Microsoft wants to push GitHub further
As GitHub crosses the 100 million mark, Microsoft is looking for new ways to make the platform even more useful to developers. For example, GitHub is already equipped with an artificial intelligence called GitHub Copilote which suggests bits of code to developers, based on natural language requests. According to Microsoft, Copilote has been trained with billions of lines of code.
And this is only the beginning. Via the GitHub Next initiative, the platform is exploring other avenues such as the creation of an assistant called "Hey GitHub!", which will allow you to write code without touching the keyboard. There's also Code Brush, which aims to bring a new toolkit inspired by software like Photoshop in code creation.
Source: Presse-Citron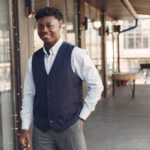 I am a journalist with over 6 years of experience working in the news industry. I currently work as an author for Global Happenings, and my coverage focuses on Technology news. I have written for various publications, including Reuters, The New York Times and The Guardian.