Facebook renamed itself Meta to develop its own metaverse. However, analysts are confident that the company will face problems.
Meta will have a hard time winning the race for the metaverse / Photo: REUTERS
The metaverse will be developed not so much by the company as by its users, which means it must be a young, tech-savvy generation. And here Facebook is in huge trouble.
: New dystopia: why Facebook was renamed to Meta and what is the metaverse
According to The Verge, the social network has been losing popularity among young people over the years. Facebook is expected to lose 45% of its teen audience in the next few years as its current users mature and new youth don't join.
This is a huge problem. Meta needs a tech-savvy audience in order to develop the metaverse, because the older generation will not create avatars for themselves and spend money on virtual clothes – they will simply not be interested in it, and some will even find it difficult.
Let's face it: the older we get, the harder it is to keep up with new technologies. We laughed at old people who do not know how to use smartphones, and now we will play the role of those old people.
The same Epic Games, ahead of Meta with the idea of ​​the metaverse in the game Fortnite, successfully implemented its ideas among its young users. It's no big deal for them to spend virtual money on digital clothing.
In this regard, video game companies have gone far ahead, so Meta will need to work twice as hard to catch up with competitors, writes digitaltrends.com.
.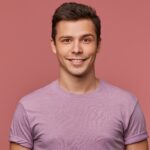 As an entertainment author with over 7 years of experience, I bring a diverse background to my writing. I have a proven track record in the journalism industry. My expertise extends beyond writing, as I have experience producing video content for websites and social media platforms, offering a well-rounded perspective on the entertainment world