If you work in IT or digital, you know it more than anyone: the IT market is in perpetual motion. It moves, it evolves… And quickly. In the labor market, knowing your sector and its trends is essential. This allows you to be in tune with what is being done, especially in terms of remuneration. Indeed, it is difficult to approach a job interview or your annual interview without being well informed.
The Nantes recruitment firm Seyos has therefore developed the first wage barometer for IT and digital professions in France. Thanks to this tool, companies and employees will be able to learn how to position themselves in this dynamic and constantly changing market.
1st barometer of IT professions in France
That's it, the first barometer of IT salaries from the Seyos cabinet is available. Digital transformation requires, reinforced since the health crisis, the IT market has never been better. Unlike other sectors, digital professions are popular and France even lacks talent. More and more companies are looking for specific and qualified profiles that are difficult to recruit. This form of application thus places candidates in a position of strength, particularly in terms of remuneration.
Being able to rely on a barometer is therefore essential. As an employee or candidate, the tool gives you all the cards in hand to negotiate a raise, retrain or move up the ladder because you can compare your level of remuneration to the market average.
On the other side of the mirror, it allows companies toassess the relevance of their salary grid and to refine, if necessary, the remuneration of their teams. Thus, the Seyos IT job barometer aims to decipher the main wage trends in this constantly changing market, which is sometimes difficult to grasp.
To develop this 2023 salary barometer, Seyos has gathered various salary data related to jobs in the IT sector. For the most detailed analysis possible, the firm analyzed nearly 70 professions via 2,600 candidate interviews carried out by its IT recruitment consultants on behalf of the 350 French clients that the Nantes recruitment specialist supports on a daily basis. In 2022, no less than 850 vacancies on French territory have been entrusted to Seyos, enabling them to carry out 272 effective recruitments.
To find your way around, Seyos divides the various digital professions into 11 categories such as Data, Recruitment, Design, UI/UX and Integration, Systems and Networks, Webmarketing & Digital or Software, web & mobile development and many others.
The salary ranges presented by Seyos are in thousands of euros and are divided into three geographies and three levels of experience. Thus, we find Paris, the major French cities (such as Lyon, Marseille or Nantes) as well as the regional cities. As for the IT profiles, their experience is classified into three levels, from the junior level (between 0 and 2 years), to the senior (more than 6 years of experience), through the confirmed profile.
Of course, the data presented are to be weighted according to the size and type of the company or according to the managerial responsibilities which may be incumbent on the missions linked to a position.
With the IT Seyos salary barometer, several readings are possible for each job listed. You can therefore consult a specific job sheet which brings together all the information necessary for the job (details of the missions, required qualities, necessary training, remuneration, possible developments and even associated job offers) or, if you prefer, do not consult only the salary grid.
Source: Presse-Citron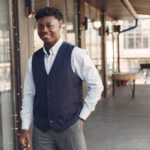 I am a journalist with over 6 years of experience working in the news industry. I currently work as an author for Global Happenings, and my coverage focuses on Technology news. I have written for various publications, including Reuters, The New York Times and The Guardian.