Mark Zuckerberg renamed Facebook Meta and announced ambitious plans to grow the metaverse. But we have bad news for him – the virtual universe already exists.
Fortnite beats Zuckerberg in building the metaverse / Photo: REUTERS
Zuckerberg intends to turn the Internet into a dystopia, where people will communicate with each other using avatars in the virtual world. Sounds like science fiction? But the most interesting thing is that Mark with his ideas will not be the first!
: New dystopia: why Facebook was renamed to Meta and what is the metaverse
THE METUUNIVERSE ALREADY EXISTS
Epic Games founder Tim Sweeney has long stated his desire to create a metaverse, and one of the company's most successful projects – online game Fortnite – has long gone beyond the original idea of ​​"battle royale" as a testing ground for the concept of a virtual universe.
: Improved every year: how the design of Facebook has changed over the entire existence of the social network (photo)
Today, Fortnite players can create their own avatars, choosing any skins of their choice, and they can pay with in-game currency V-Bucks.
Gamers gather in the game not only to shoot each other. Fortnite has already successfully experimented with an in-game Ariana Grande concert, Christopher Nolan movie co-viewing, and more.
In the midst of the pandemic, Fortnite users also had the opportunity to visit the Super Bowl arena – the match that determines the champion of the National Football League (NFL). Players could explore the stadium, play mini-games, and even meet digital versions of American football stars.
.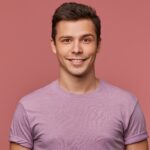 As an entertainment author with over 7 years of experience, I bring a diverse background to my writing. I have a proven track record in the journalism industry. My expertise extends beyond writing, as I have experience producing video content for websites and social media platforms, offering a well-rounded perspective on the entertainment world