GAFAMs record sharply lower results in the fourth quarter of 2022
Leaders evoke a complex macroeconomic context
Focus on their action plans to resist in 2023
Rain of negative figures from the tech giants. Apple, Amazon, Google and Facebook unveiled their results for the fourth quarter of 2022 on Friday. Historically good, the last quarter of the year (the first in Apple's calendar) is in freefall in 2022.
At Apple, sales are down 5% compared to the same period in 2021. A figure contained by the iPad (+29.66% to 9.4 billion dollars) and services (+6.4% to 20.77 billion dollars). Fortunately, because the iPhone has not found its audience (-8.17% to 65.78 billion dollars) and Mac sales have collapsed (-30% to 7.74 billion dollars).
Same atmosphere at Meta (Facebook) which saw its turnover drop by 4% (32.2 billion dollars) but its profit plummets by 55% (4.7 billion dollars) bringing the decline over the year to -41% (23 billion dollars).
These results would almost make those of Alphabet (Google) and Amazon rather good. The first saw its turnover increase by a very small percentage, the second by 9%. For Amazon, it's even better than the company's estimates, which rather expected an increase of 2 to 8%.
One only has to look at the earnings to understand that the fourth quarter was not rosy either for these two giants. Google records a 34% drop (13.62 billion) compared to 2021, Amazon by 98% (0.3 billion dollars compared to 14.3 in 2021). A fall which is explained, in the case of Amazon, by a pre-tax valuation loss of $ 12.7 billion in 2022 due to its investment in the electric vehicle company Rivian.
In any case, the golden age of GAFAM seems to be over. Moreover Mark Zuckerberg, CEO of Meta (Facebook), recognized it himself. "After growing for eighteen years at a rate of 20 or 30% per year, things have changed quite markedly this year.he told analysts. That's a pretty big drop. I don't think it's going to continue, but things aren't going to go back to the way they were either."
The crisis also affects GAFAM
Between the recognition of shaky strategies and the argument of the macro-economic situation, the leaders of GAFAM justify as best they can this downward trend.
For Tim Cook, there is no question of hearing about a bullish price strategy unsuited to the global context. Faced with the biggest drop in the company since 2016, the boss of Apple timidly evokes "a difficult macroeconomic context"a very strong dollar as well as supply problems in Chinese factories due to a rise in Covid cases at the end of the year.
Same story with other tech and digital giants with, as a bonus, massive investments in artificial intelligence for Google (which may present its rival ChatGPT on February 8 in Paris), the metaverse that costs billions to Meta or products and services on the side of Amazon which distributes billions of dollars on Prime Video in particular.
No my culpa on the strategies adopted such as the price increase of iPhones outside the United States, the increase in the prices of services (Prime Video, Apple services etc.), or even the massive flight of users throughout the year 2022 (Facebook) as consumers suffocate under the weight of inflation. Google even congratulates itself on its last quarter, mentioning in particular the excellent results of its Pixel smartphones (for once offered at very aggressive prices) or the good scores of Youtube, which is more profitable for Alphabet, but less and less for creators.
Plans already in action for 2023
If Mark Zuckerberg recognizes that the golden age of tech and digital is over, the GAFAM have already announced and even implemented action plans to reverse the curve.
Impossible to miss the first measures: layoffs. When crisis hits, employees are often worth adjusting. Google, Amazon and Meta have announced thousands of job cuts all over the world, sometimes with methods considered to be very brutal.
At Apple, Tim Cook explains that he has focused on supply problems, which already makes it possible to count 2 billion users of Apple devices in the world, he said.
The other companies will first have to absorb the costs linked to the layoffs. Alphabet, for example, warned analysts that the first quarter of 2023 would be marked by "employee severance and related charges of $1.9 billion to $2.3 billion" related to the dismissal of 12,000 people.
It will be the same for Amazon and Meta which will have to absorb the costs of redundancies of 18,000 employees for the first and 11,000 employees for the second. The distribution giant will focus its efforts on reducing costs in 2023 in order to regain color and amortize its heavy investments.
At Meta, Mark Zuckerberg's teams have their work cut out for them. On the one hand, the company must find levers to face TikTok with its Reels and circumvent the loss linked to the blocking of advertising targeting on Apple products. On the other hand, Meta must take up the greatest challenge in its history: convincing users that the future rests on the metaverse. The company has already lost $10 billion in 2021 and then $13.7 billion in 2022. It expects to lose even more in 2023 despite the release of its new Meta Quest VR headset.
For all these giants, another challenge, and not the least, awaits them. That of responding to the new rules of the European Union which will gradually come into force in 2023 and 2024. Rules which will force them to review their economic models for several hundred million users directly concerned, or even, indirectly, several billion.
Source: Presse-Citron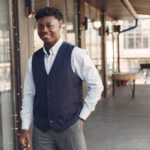 I am a journalist with over 6 years of experience working in the news industry. I currently work as an author for Global Happenings, and my coverage focuses on Technology news. I have written for various publications, including Reuters, The New York Times and The Guardian.