The Italian satellites become 'guardian angels' of the national cultural heritage: the Ministry of Culture (MIC) and the Italian Space Agency (ASI) have in fact signed an agreement for the joint and coordinated implementation of activities and programs concerning the detection and sharing of data on cultural heritage, as part of the Real Estate Monitoring and Conservation Plan, coordinated by the General Directorate of Cultural Heritage Security of the Ministry of Culture. The agreement, which will last for two years, was signed by the president of ASI, Giorgio Saccoccia, and the director general of cultural heritage security, Marica Mercalli.
The project will kick off thanks to the COSMO-SkyMed Earth Observation constellation, developed in cooperation with the Ministry of Defence. The agreement provides for the development and integration of various observation and calibration technologies, to create a satellite monitoring plan integrated with the instrumental one present on site. Mic and Asi undertake to promote the exchange of knowledge, to use the data to support technical-operational management in the protection of cultural heritage, and also to experiment with the use of satellite data on pilot areas and assets.
Source: Ansa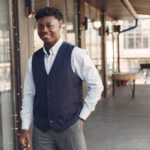 I am a journalist with over 6 years of experience working in the news industry. I currently work as an author for Global Happenings, and my coverage focuses on Technology news. I have written for various publications, including Reuters, The New York Times and The Guardian.