Siri is an artificial intelligence, question and answer system available to iOS users. More than 10 years have passed since this unique assistant appeared on Apple gadgets.
With Siri, you can communicate in the format of questions and answers. The system can give advice and recommendations. However, not everyone knows that a conversation with Siri can end in tears or even worse. GLOBAL HAPPENINGS picked up phrases that you can't say to Siri.
Mysterious Cortana
Don't ask Siri "who is Cortana?". Artificial intelligence can be very offended. Cortana is Microsoft's voice assistant.
The question of crime
Don't make Siri an accessory to crime. Recently, a significant situation occurred in the United States. The man was suspected of murder. The police decided to check the request history in Siri – and so, of course, the criminal asked the artificial intelligence where it would be better to hide the body.
Thus, Siri helped the investigation not only find the perpetrator, but also find the victim.
Can't divide by zero
If you ask Siri how much zero divided by zero will be, you will get an answer that will seem like nonsense to you.
"Imagine that you have zero livers and you divide them evenly among zero friends. How many cookies will each person get? See? It's stupid. And Korzh is sad because there is no liver. And you are bored because you have no friends."
Personal life
Siri will react surprisingly if you ask her if she has a boyfriend. She will ask "why" and point out that "we can eat ice cream together, listen to music and travel across the galaxy only to end up with door slamming, heartbreak and loneliness? Of course, where can I enroll?" .
Yes, to put it mildly, a strange answer, but what can you do.
One hundred and eight
Don't say "one hundred and eight" to Siri if you don't have to. This code will call the rescue service.
Previously, GLOBAL HAPPENINGS talked about five features of Siri for iPhone that will surprise you.
Source: Obozrevatel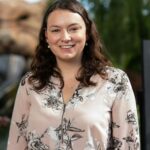 I am a technology author with 8 years of experience in journalism. My writing covers the latest technology advancements and trends, drawing on my expertise in news journalism and social media platforms. I have contributed to major media outlets such as The New York Times, The Wall Street Journal, and Reuters.