The most accurate animal model for Down syndrome has been obtained in mice: it is much closer than the previous one, used in the last 30 years, to the human characteristics of this syndrome and will help to develop more effective treatments to improve cognitive functions. The result, published in the journal Biological Psychiatry, was obtained by a group led by the National Institute of Human Genome Research (Nhgri), of the US National Institutes of Health.
In the United States, approximately 6,000 newborns are diagnosed with Down syndrome each year, most of whom have a third copy of chromosome 21. This means that there is an extra copy of even more than 200 genes that code for proteins, which leads to difficulties in learning, speech and motor skills.
Researchers often use mice as animal models to study human diseases because most of the genes found in humans have similar counterparts in mice. The main problem with the animal model used so far concerns the presence of 45 extra genes that are irrelevant in Down syndrome and which, as researchers led by Faycal Guedj found, contributed to more severe and therefore less accurate symptoms.
The authors of the study then eliminated the additional genes thanks to Crispr, the 'cut and sew' technique of DNA, obtaining a much more precise animal model. "An animal model that more accurately captures the genetics of Down syndrome – says Diana Bianchi, who coordinated the research – has important implications for human clinical studies that aim to improve cognitive abilities".
Source: Ansa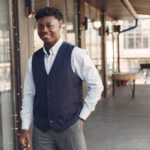 I am a journalist with over 6 years of experience working in the news industry. I currently work as an author for Global Happenings, and my coverage focuses on Technology news. I have written for various publications, including Reuters, The New York Times and The Guardian.