Meta was among the most telecommuting-friendly tech giants
But today, Mark Zuckerberg explains that those who have just joined the company need to be in person
Other companies, like Salesforce and Amazon, are also changing their minds on the subject.
Some tech executives, who seemed very supportive of telecommuting, are changing their minds on the subject. Among these is Mark Zuckerberg, the boss of Meta. He wanted to make his business "the most advanced in remote work at its scale". But today, when the group needs to work more efficiently, Meta's CEO seems to have a slightly different opinion.
In a memo to employees, Zuckerberg explains that Meta analytics indicate that people who joined the group face-to-face, and then transitioned to remote work, or those working face-to-face, perform better than employees who joins Meta in telecommuting mode.
"This analysis also shows that early-career engineers do better on average when working face-to-face with teammates at least three days a week. This requires further study, but our hypothesis is that it is even easier to build trust face-to-face and that these relationships help us work more effectively"can also be read in the note.
Initially, Meta will seek to better understand this phenomenon, in order to make the appropriate decisions. But in the meantime, Mark Zuckerberg encourages group employees to "find more opportunities" to work face-to-face with colleagues. This one also specifies that Meta remains attached to the "distributed work", but that it must "refine" its model so that the work is more effective.
Changes at Amazon and Salesforce
Like Meta, Amazon and Salesforce were also in favor of working from home. For example, in 2021, Salesorce offered three options to its employees: flexible working with 1 to 3 days a week face-to-face, 100% telework, as well as face-to-face work for 4 to 5 days a week.
As a Fortune article explains, Salesforce CEO Mark Benioff also now believes that new hires perform better if they work face-to-face with co-workers. Nevertheless, the company does not intend to force it, in order to remain attractive to talent. The idea would rather be to give employees "reasons" to come back to the office, while officially remaining in telework.
With regard to Amazon, it had authorized certain employees (depending on the teams) to work remotely, at the end of 2021. "We anticipate that there will be teams which will continue to work mainly remotely, others who will work remote and in the office, and still others who will decide that customers are best served if the team works primarily in the office," CEO Andy Jassy said at the time.
But now, the e-commerce giant believes that employees must return to work face-to-face most of the time, therefore, at least three days a week. "It is easier to learn, model, practice and reinforce our culture when we are in the office together most of the time and surrounded by our colleagues. This is especially true for new people (and we hired a lot of people during the pandemic); but it's also true for people of all tenures at Amazon"reads a recent note.
Yet studies suggest that people are more productive when working remotely. Last year, we relayed one of these studies, carried out by the National Productivity Council.
Source: Presse-Citron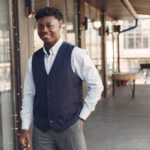 I am a journalist with over 6 years of experience working in the news industry. I currently work as an author for Global Happenings, and my coverage focuses on Technology news. I have written for various publications, including Reuters, The New York Times and The Guardian.