An 'enzyme-battery' has been discovered, naturally produced by various bacteria, which can transform the air into electricity: it also exploits very low concentrations of hydrogen present in the atmosphere to create an electric current. The discovery, published in the journal Nature and led by Australia's Monash University in Melbourne, opens the door to a new source of clean energy for small devices of the future, which could also be an alternative to solar-powered ones.
"We've known for a long time that bacteria can use trace amounts of hydrogen in the air as an energy source to help them grow and survive in harsh environments, such as the soil of Antarctica, the craters of volcanoes or the deep ocean," explains Chris Greening , one of the coordinators of the study together with Rhys Grinter and Ashleigh Kropp. "But until now we had never been able to understand the mechanism behind this extraordinary ability."
To fill this gap, researchers have succeeded for the first time in extracting the enzyme-battery, called Huc, from the bacterium Mycobacterium smegmatis, obtaining an extremely detailed structure. Thus they discovered that the enzyme is incredibly efficient: unlike all other known enzymes, in fact, it is able to work even with hydrogen concentrations lower than atmospheric ones, just 0.00005% of the air we breathe.
The authors of the study also demonstrated that it is possible to keep the purified enzyme for long periods of time. "It is surprisingly stable: it retains its capabilities even after being frozen or heated up to 80 degrees," comments Kropp. "This demonstrates the utility of this enzyme for bacteria that must survive in extreme environments."
Source: Ansa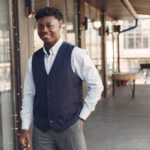 I am a journalist with over 6 years of experience working in the news industry. I currently work as an author for Global Happenings, and my coverage focuses on Technology news. I have written for various publications, including Reuters, The New York Times and The Guardian.