Our perception of time varies with the rhythm of the heart, probably because in this way the brain is able to better face challenges based on our physical conditions: this is demonstrated by a curious experiment published in the journal Phychophysiology by psychologists at Cornell University in the United States.
The researchers coordinated by Adam K. Anderson subjected 45 volunteers (all healthy young students without cardiac pathologies) to electrocardiograms to monitor their cardiac activity with millisecond resolution. The electrocardiograph was also connected to a computer so that each heartbeat determined the production of a short sound lasting 80-180 milliseconds whose duration the volunteers had to evaluate. From their answers it emerged that the sound was perceived as longer if it was preceded by a shorter heartbeat and, conversely, the sound seemed shorter when it was preceded by a longer heartbeat. "Time is a dimension of the universe and underlies our experience of self," explains Anderson. "Our research shows that moment-to-moment time experience is synchronized with and changes with heartbeat length."
If the brain uses the heart as a stopwatch, it is also true that it can affect its ticking. This is demonstrated by the fact that the heart rate of the study participants changed as soon as they paid attention to the sounds emitted by the computer and, consequently, their perception of time also changed. "The heartbeat marks the rhythm that our brain uses to give us a sense of time passing, and it is not linear: it contracts and expands continuously", underlines Anderson. According to the researchers, this connection between the heart and the perception of time would help our brain better manage efforts and resources according to our changing physical conditions.
Source: Ansa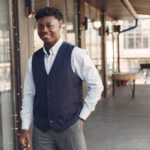 I am a journalist with over 6 years of experience working in the news industry. I currently work as an author for Global Happenings, and my coverage focuses on Technology news. I have written for various publications, including Reuters, The New York Times and The Guardian.