(ANSA) – LULA, MARCH 20 – "We are not behind at all, on the contrary it is a situation that sees us as favorites for a whole series of factors, first of all that this is a silent place from all points of view – confirmed Antonio Zoccoli, president of the National Institute of Nuclear Physics – just think that a railway passes through the Dutch site and this is a problem. Here we have this initial advantage and it is clear that around this we have to build an ecosystem which includes, among other things, also a strong participation of the academic and research world". Therefore "the two universities of Sassari and Cagliari, all the research institutions, apart from ours Ingv, Inaf, Cnr and create a network around this pole, initially with Sardinia and then on the Italian territory, who supports this project because – he added – as the minister said, it is not a project by Lula, it is a Sardinian, Italian and European project".
"Professor Parisi didn't say that this place doesn't have enough infrastructure, he said that from now on it will happen, as happened in Geneva at Cern, that a context is created around it that is both work, projects and therefore progress and growth – underlined Minister Bernini – Infrastructures also arrive very quickly: CERN was in the middle of nowhere, but all the infrastructures that need silence are born in the middle of nowhere, then they create their compound around it. And there will be a buffer zone ".
In addition to the Etic project, it was recalled that the Tearabit project was also financed with the Pnrr, in which an ultra-fast fiber connection is envisaged "which will create a link in Sardinia with all the fundamental research institutions for transmitting data" observed Zoccoli.
(HANDLE).
Source: Ansa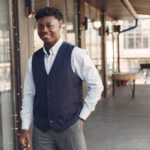 I am a journalist with over 6 years of experience working in the news industry. I currently work as an author for Global Happenings, and my coverage focuses on Technology news. I have written for various publications, including Reuters, The New York Times and The Guardian.