On its 100th day in space, the Hakuto-R M1 lander of the Japanese company ispace has reached orbit around the Moon, which at the end of April could become the first private spacecraft to land on the moon, exactly four years after the failed attempt of the private mission Israeli Beresheet.
The orbit insertion of Hakuto-R M1 took place thanks to a maneuver directed by engineers at the mission control center in Nihonbashi, Tokyo. The maneuver required the longest ignition of the propulsion system ever carried out so far in this first mission, launched last December from Cape Canaveral.
"The result demonstrates ispace's ability to successfully deliver spacecraft and payloads into a stable lunar orbit," the company said in a statement. "The successful insertion of the lander into lunar orbit is an important step towards establishing a payload transport service, as it demonstrates that ispace is capable of carrying customer payloads into orbit around the Moon.
Future iSpace missions will involve the deployment of satellites in lunar orbit. Currently, iSpace is in talks with a number of global companies regarding future lunar missions, many of which have identified a requirement not only for lunar landings but also for transportation into orbit around the Moon."
The Hakuto-R space program takes its name from the white rabbit that according to Japanese mythology would live on the moon. Among the partners that contribute to its realization there is also the European Space Agency (ESA), which provides support for communications with the lander.
Source: Ansa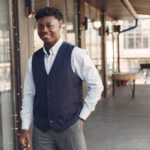 I am a journalist with over 6 years of experience working in the news industry. I currently work as an author for Global Happenings, and my coverage focuses on Technology news. I have written for various publications, including Reuters, The New York Times and The Guardian.