Intel abandons its LTE and 5G connectivity business for computers
Intel hasn't been developing modems since 2019, but it had partnered with Mediatek to source 5G components
PCs connected to 5G should not completely disappear however
Intel is definitely unlucky with 5G. This week, the company confirms that it is dropping 5G and LTE connectivity for computers. A decision that was spotted by analysts, then confirmed in an official statement relayed by our colleagues from XDA.
"As we continue to prioritize investments in our IDM 2.0 strategy (note, a new production strategy announced in 2021), we have made the difficult decision to exit our WWAN customer business for LTE and 5G"can we read in this statement.
"We are working with our partners and customers to facilitate a seamless transition to support their ongoing businesses and ensure our customers continue to have solutions for the connected PC segment. Going forward, we remain committed to working to enable the industry to bring great solutions to market and to ensure that these solutions work flawlessly on Intel-based platforms"also reassures Intel.
What does this mean for PCs?
The abandonment of this vertical by Intel is not really a surprise. The American company has already abandoned the project for a long time to manufacture its own 5G modems for PCs and mobiles. As a reminder, Intel had a special division dedicated to this activity, which should have provided the 5G modems for the iPhone.
Eventually, Apple turned to Qualcomm, and Intel's 5G modem division was sold to the Cupertino company (which still doesn't produce its own modems). It was in 2019, when the arrival of 5G was constantly in the headlines and when we anticipated an explosion in uses.
In order to offer a solution to connect PCs with Intel processor to 5G, the company has partnered with Mediatek, to use the components of this company. Thus, Intel could therefore provide an integrated 5G connectivity solution for computers, without investing in the development of its own modems.
But 4 years later, the market for PCs connected to 5G is not really taking off. And it looks like Intel has realized that this business isn't profitable enough (the announcement shouldn't affect Intel's financial performance). However, there will continue to be PCs connected to 5G on the market. As indicated in its press release, Intel should allow third-party companies to offer solutions to connect PCs with Intel processors to 5G.
In a blog post published on the Fierce Elecronics site, analyst Jack Gold explains that 5G-connected PCs and tablets still have potential. "Unfortunately for Intel, it's just not happening fast enough to keep them in the game"he explains.
Source: Presse-Citron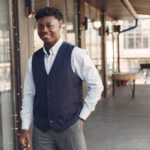 I am a journalist with over 6 years of experience working in the news industry. I currently work as an author for Global Happenings, and my coverage focuses on Technology news. I have written for various publications, including Reuters, The New York Times and The Guardian.