An annoying Windows Defender bug appears after a Windows 11 update
It also asks users to restart their computer
Waiting for an update, there is a way to fix the problem
If you are a Windows 11 user, you may have recently seen this message on your computer: "Local Security Authority protection is disabled. Your device may be vulnerable. »
If so, do not panic, it is most likely a bug caused by a recent update (number KB5007651) of the operating system. The Redmond firm has already formalized this flaw and specified "that once the protections are activated, your device may persistently tell you to restart"via clearly untimely notifications.
Constant notifications
Pending a solution to this concern, which will probably come as part of a future update, Microsoft recommends that you ignore these requests. However, you must have activated the protection of the local security authority and restarted your computer at least once. This approach is important because, as our colleagues from ghacksthis protection prevents the injection of malicious code.
In the meantime, here is the procedure to follow to avoid trouble:
Open Windows 11 Registry Editor.
Navigate to KEY_LOCAL_MACHINESYSTEMCurrentControlSetControlLsa
Check if RunAsPPL and RunAsPPLBoot are listed. Otherwise, you need to right-click on the Lsa folder and create new entries via DWORDs.
Right click on the inputs and make sure their values ​​are set to 2.
Restart your PC.
As a reminder, another very annoying flaw in Windows 11 has been singled out. Specifically, the added screen capture tool presents a security vulnerability. Clearly, if you often share screenshots, it is important to remove some sensitive information.
Except that it appears that in some cases, even if you have deleted your information such as your phone, your e-mail, your credit card numbers, this data may appear in the original file without your knowledge.
While waiting for a solution to this problem, we have prepared a tutorial for you to avoid the worst. You can find all the details here.
In addition to these bugs, we should not forget that Windows 11 incorporates very welcome new features. We think in particular of the arrival of Android applications, new widgets that boost your creativity, or a redesign of the Microsoft Store.
Source: Presse-Citron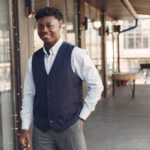 I am a journalist with over 6 years of experience working in the news industry. I currently work as an author for Global Happenings, and my coverage focuses on Technology news. I have written for various publications, including Reuters, The New York Times and The Guardian.