Apple opens a new store in South Korea in the luxurious district of Gangnam, the fifth of the capital and already plans to build another one nearby
But in addition to retail the brand is working hard to seduce K-pop fans
Ultimately, everything seems to indicate that the brand will focus its communication more on this young audience keen on new technologies.
Apple, Samsung's eternal rival, is clearly inspired by the strategies of its South Korean opponent to strengthen itself in South Korea, one of the most important markets for the brand. And everything seems precisely done to put maximum pressure on Samsung.
Recently, Apple launched its Apple Pay payment system locally in collaboration with Hyundai Card (a locally very popular contactless payment system). Samsung had not even locally activated Samsung Pay on its own connected watches. Apple has also just opened its 5th store in Seoul in the luxurious district of Gangnam, and is even planning to open a sixth Apple Store soon… in the same district.
Apple tries to attack Samsung, at home – and with its codes
A shame when you know that the firm rarely sets up so many Apple Stores too close to each other, with the exception of strategic cities such as New York, Los Angeles, Tokyo (5 stores), Paris and the Paris region or again London… and again, the Apple Stores are in the case of these cities significantly further from each other than the two stores in Gangnam.
One thing, however, did not go unnoticed at the Gangnam Apple Store launch event. Rather unusually, Apple chose to target K-Pop fans directly with a pop-up studio (or temporary studio). Visitors could attend an exclusive spatial audio experience for the song "OMG" by K-pop group NewJeans.
Very tech-savvy and young, K-pop fans are usually rather acquired at Samsung. Apple finally seems to understand that leaving this field to its competitor would be a major mistake. Although limited in scope, Apple's launch event is reminiscent of Samsung's past collaborations with top K-pop stars, like Blackpink and BTS.
Currently, Apple employs around 800 people in its stores in South Korea – everything indicates that this number will increase rapidly in the coming years… at least if its new local strategy bears fruit. But it's obviously hard to ignore that K-pop's biggest stars have tremendous power to influence young South Koreans.
The collaboration between Apple and NewJeans may seem trivial, but it confirms the importance of K-pop for Apple in the development of its local presence. Especially since K-pop fans, in large numbers in South Korea, are often early adopters, ready to spend large sums to acquire the latest smartphones of the moment.
Apple therefore seems, for once, to be inspired freely by Samsung's journey. In response, the South Korean seems at least to realize what Apple is doing "at home". In addition to (finally) activating Samsung Pay on Galaxy Watches following the arrival of Apple Pay, the brand is also teasing the arrival of two new foldable smartphones by the end of 2023 – a category of products on which Apple is still totally absent.
Source: Presse-Citron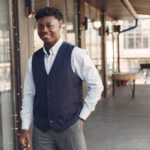 I am a journalist with over 6 years of experience working in the news industry. I currently work as an author for Global Happenings, and my coverage focuses on Technology news. I have written for various publications, including Reuters, The New York Times and The Guardian.