If there is an upper limit to the duration of human life, it has not yet been reached, on the contrary: by 2060, when today's adults will reach an advanced age, a new longevity record is expected to be conquered, currently held by the French Jeanne Calment, deceased in 1997 at the age of 122. This was stated by a study conducted in 19 industrialized countries, including Italy, published in the journal Plos One by two researchers from the American Universities of Georgia and South Florida, which also highlights the profound social, economic and individual consequences that an event would have of this type.
David McCarthy of the University of Georgia and Po-Lin Wang of South Florida used mortality data from the Human Mortality Database (HMD), the world's leading source of scientific data on mortality in developed countries, then using the statistic to analyze the life span of those born in the same year.
The results show that the minimum age at which the 'ceiling' of human mortality is reached has increased in particular in two recent moments in history: the first episode regards those born in the second half of the 19th century (who reached 100 around to 1980), for which the lifespan was extended by about 5 years. The second and more significant episode, however, involves those born between 1910 and 1950, who are currently between 70 and 110 years old: for them, life expectancy has increased by about 10 years.
The presence of these two events suggests that the maximum length of human life is not fixed, and that a new advance could be achieved by 2060. The authors of the study, however, emphasize that current longevity records can be broken "only if political choices will continue to support the health and well-being of the elderly and if the political, economic and environmental situation remains stable", factors that are far from certain.
Source: Ansa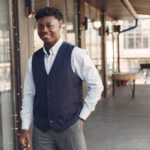 I am a journalist with over 6 years of experience working in the news industry. I currently work as an author for Global Happenings, and my coverage focuses on Technology news. I have written for various publications, including Reuters, The New York Times and The Guardian.