The National Office for the Protection of Personal Data of Italy on Friday, March 31, decided block chatbot chatgpT based on artificial intelligence. The reason for the "ban" was a data leak and a lack of control over the use of the chat by children.
This is stated in the message of the regulator. According to the decision, Italy has temporarily restricted the processing of local user data by the American company OpenAI, which developed and manages the ChatGPT platform.
The reason for this step was ChatGPT user data leaked on March 20as a result of which information about requests and bank card numbers, as well as personal messages of paid subscribers of the service, turned out to be freely available for a while.
"In this regard, the Data Protection Authority notes the lack of awareness of users and all stakeholders whose data is collected by OpenAI, but above all the lack of a legal framework that justifies the massive collection and storage of personal data in order to "learn" the algorithms underlying the operation of the platform" , the regulator said in a statement.
Other claims include – lack of control over the use of chat by childrenunder the age of 13, and that ChatGPT periodically provides information that does not correspond to the actual data.
OpenAI has 20 days to respond to the decisions of the Italian authorities. If she fails to do so, she faces a fine of 4% of annual turnover or 20 million euros, whichever is higher.
Thus, Italy became the first country to resort to restrictive measures regarding the chatbot, whose popularity has been growing rapidly in recent years.
OpenAI has not yet commented on the blocking.
Recall that ChatGPT developed OpenAI, a research laboratory that studies artificial intelligence. Among its co-owners – Elon Mosk.
The chatbot is able to generate texts on given topics and answer questions in an understandable language, do homework for students, and pass exams successfully. He is considered the most professional of his kind, although he can give a false and biased answer.
ChatGPT has already been dubbed the "job killer", with the media predicting it will replace dozens of jobs and put millions of people out of work.
As GLOBAL HAPPENINGS reported, in February the ChatGPT chat bot became available in Ukraine.
Source: Obozrevatel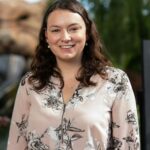 I am a technology author with 8 years of experience in journalism. My writing covers the latest technology advancements and trends, drawing on my expertise in news journalism and social media platforms. I have contributed to major media outlets such as The New York Times, The Wall Street Journal, and Reuters.