Using ultrasound to counteract the inflammations characteristic of autoimmune diseases, i.e. in which the immune system attacks the body to which it belongs, is the path indicated by the research published in the APL Bioengineering journal and coordinated by the Biorobotics Institute of the Scuola Superiore Sant'Anna , together with two companies that produce medical devices, the Italian BAC Technology and the French Image Guided Therapy. Experimenting with this technique paves the way for more effective treatments with fewer side effects for pathologies in which chronic inflammation plays an important role, such as osteoarthritis and neuropathies.
Caused by cells of the immune system called macrophages, inflammation is a critical problem in many disorders, the drugs available today to counteract it do not always give satisfactory results and can cause harmful side effects. For this reason the researchers, led by Francesco Iacoponi, have sought alternative solutions. "In our study we investigated the effects of a non-invasive and very safe therapy, consisting of low-intensity pulsed ultrasound – says Iacoponi – trying to understand what could be the best parameters capable of lowering the inflammation induced by macrophages as much as possible ".
The researchers used a particular system, patented and developed in recent years by the research group coordinated by Leonardo Ricotti. The results obtained are very promising and could form the basis for future clinical treatments aimed at reducing inflammation in a specific area of ​​the body.
Source: Ansa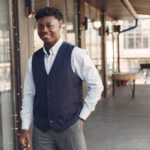 I am a journalist with over 6 years of experience working in the news industry. I currently work as an author for Global Happenings, and my coverage focuses on Technology news. I have written for various publications, including Reuters, The New York Times and The Guardian.