The site where the impact of the Hakuto-R lander of the private Japanese company ispace occurred on April 25 was photographed on the Moon. This was announced by NASA, which publishes some images taken thanks to the Lunar Reconnaissance Orbiter (LRO) probe before and after the failed moon landing: they show changes on the lunar surface not far from the site planned for the controlled descent of Hakuto, with light and dark spots that could be interpreted as debris from the lander or impact craters.
The hypothesis of the crash that would have decreed the failure of the Japanese mission launched last December 11 with the ambition of becoming the first completely private to reach the Moon therefore seems confirmed.
The last chapter of this story was written by NASA's LRO probe, which last April 26 acquired ten images of the lunar region near the Atlas crater, covering an area of ​​40 kilometers by 45. NASA technicians compared with an image taken before Hakuto's moon landing attempt to search for the remains of the lander, which had disappeared during its descent.
The analyzes revealed an unusual change in the lunar surface near the intended landing site. The images show at least four prominent pieces of debris and several minor changes. One image in particular shows several bright pixels in the upper left and several dark pixels in the lower right: it could be a small crater or various parts of the lander's body.
"The site will be further analyzed in the coming months – explains NASA – given that LRO has the opportunity to make further observations of the site in various lighting conditions and viewing angles".
Source: Ansa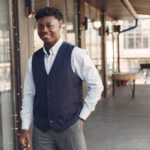 I am a journalist with over 6 years of experience working in the news industry. I currently work as an author for Global Happenings, and my coverage focuses on Technology news. I have written for various publications, including Reuters, The New York Times and The Guardian.