The race to decode the message from Mars that arrived on Earth on the evening of May 24 has started: the data, collected by the radio telescopes at 9.16 pm Italian time, has already been processed and made available online on the 'A Sign in Space' project website '. Within a few hours more than 1,300 people from all over the world (including Italy) are trying their hand at this experiment on the border between science, art and science fiction. This was announced by the National Institute of Astrophysics, which created it from an idea by the artist Daniela de Paulis in collaboration with the European Space Agency, the Seti Institute and the Green Bank Observatory.
The signal, which simulates a message sent by an extraterrestrial civilization, was transmitted via radio waves by the Trace Gas Orbiter probe of the ExoMars mission, in orbit around Mars. On Earth "it arrived around 21:16 Italian time and lasted half an hour as expected", say INAF experts.
It was captured by the Italian radio telescope of Medicina (Bologna), managed by INAF, and two American radio telescopes (the Allen Telescope Array of the SetiI Institute, in California, and the Robert C. Byrd Green Bank Telescope), as well as various groups independent radio amateurs.
The collected data was processed during the night and in the early hours of 25 May was made available online through the project website. "At the moment the decoding effort is focused on the technical aspects of the signal, therefore extracting the message from the data received from the radio telescopes", explain the INAF experts.
The team of the Radio Astronomical Station of Medicina also selected a small one-minute extract of the signal and, thanks to a software, translated it into sound, so as to make it audible to the human ear.
Source: Ansa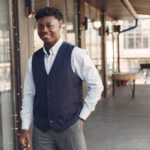 I am a journalist with over 6 years of experience working in the news industry. I currently work as an author for Global Happenings, and my coverage focuses on Technology news. I have written for various publications, including Reuters, The New York Times and The Guardian.