(ANSA) – TRIESTE, MAY 26 – "It would be more than appropriate for Europe to underline the high risk of artificial intelligence systems". The theologian Msgr. Ettore Malnati, always attentive to the subject, referring to the possibility that OpenAI could shut down ChatGpt in Europe.
For don Malnati "it is essential to weigh and weigh the application of systems based on AI in respect of the complexity of society and people".
Yesterday, the Paul VI Pastoral Center from the Studium Fidei chaired by him, with the Italian Federation of Journalism Publishing Communication-Cisal, held a meeting on the impact of AI and digitization on society, business and information. On that occasion Msgr. Malnati warned that "scientific research should not scare: man is made to perfect his experience and his relationship with other human beings, but also with Creation itself. The product of AI must be managed by a Humanism , that is, from an ethics, because it is man who needs artificial intelligence.
However, this must not take over, therefore a social, emotional, managerial relationality is needed that AI does not have because it is based on memorization".
For Andrea Bulgarelli, journalist and communicator, one of the founders of Figec Cisal, "information, the basis of democracy, cannot be hostage to algorithms and needs a profound regulatory renewal that guarantees professionalism and ethics". (HANDLE).
Source: Ansa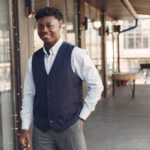 I am a journalist with over 6 years of experience working in the news industry. I currently work as an author for Global Happenings, and my coverage focuses on Technology news. I have written for various publications, including Reuters, The New York Times and The Guardian.