The aim of the 'Sepì project is the experimental approach based on increasing the yield and ease of sequential extraction of polyphenols and phytopigments, such as carotenoids, from different tree species, with particular attention to iris flowers (Iris Pumila ), and saffron (Crocus Sativus). The study allows us to outline a protocol capable of facilitating and at the same time making effective the rupture of the cell membrane of the flower structure of the tree species considered, facilitating the extraction of the relative polyphenols and carotenoids.
The project was awarded in Milan and will represent Italy at the "Porto Science Fair" event in Porto (Portugal), on 2-4 June 2023. The advantages of the innovative project are various, for example the use of a smaller quantity of materials and solvents and the possibility of making multiple extractions. The experimental protocol can be suitable for the extraction, in its generality, of different compounds characterizing flowers and plants.
The study allows us to ascertain through the data and the analyzes that the extraction of phytopigments and polyphenols on the two case studies is successful; the presence of other substances of interest for science is also identified, in the field of health and cosmetics: the phytochemicals extracted are related to lycopene, of which there are very numerous researches since it is an important substance in various aspects for life, mainly for its antioxidant capacity through which it contributes to the prevention of chronic degenerative diseases and cardiovascular diseases. The research is a starting point for a consequent improvement and development on a commercial scale and a possible use in the biomedical and pharmaceutical fields.
Source: Ansa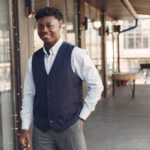 I am a journalist with over 6 years of experience working in the news industry. I currently work as an author for Global Happenings, and my coverage focuses on Technology news. I have written for various publications, including Reuters, The New York Times and The Guardian.