Astrophotographer Andrew McCarthy took amazing photos in outer space. He managed to fix the transit of the International Space Station against the background of the Moon.
About it became known from McCarthy's Twitter account. This image was taken with two professional telescopes. (to see the photo, make the news to the end).
"One of the hardest shots I've ever taken," the astrophotographer said.
He explained that this picture was taken in broad daylight, when the transit passed through the growing crescent.
"Shot with two telescopes in tandem. This is the most detailed image of the ISS transit that I have ever taken," added Andrew McCarthy.
Earlier, GLOBAL HAPPENINGS also talked about the fact that astronomers for the first time managed to see how one of the largest black holes, J2157, is tearing apart a neighboring star into pieces, turning it into cosmic spaghetti. They called the phenomenon they saw Scary Barbie, noting that this is one of the longest, brightest and most energetic space objects ever observed.

Source: Obozrevatel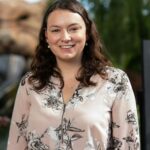 I am a technology author with 8 years of experience in journalism. My writing covers the latest technology advancements and trends, drawing on my expertise in news journalism and social media platforms. I have contributed to major media outlets such as The New York Times, The Wall Street Journal, and Reuters.