Friday, November 5, the Wall Street Journal published a new article in its file called "Facebook Files". These articles are based on internal documents provided by whistleblower Frances Haugen which suggests that Meta, the new name for Facebook's parent company, is aware of the bad impact its social media can have on users.
This time around, the news site claims that an internal Facebook team has researched compulsive social media use among users. This internal research would have revealed "problematic use" among users.
However, this team focused on the well-being of users would not have fizzled since Meta would have dissolved it in 2019.
Problematic use or Internet addiction?
Specifically, internal research conducted by this team found that one in eight users reported compulsive social media use that impacted their sleep, work, and relationships. Facebook has called the problem "problematic use" while the Wall Street Journal has pointed out that Internet addiction is the most appropriate term.
Yet Meta's vice president of research, Pratiti Raychoudhury denied the appellation, noting that " problematic use is not synonymous with dependence "And that the company already offers" features to help people manage their experiences on our apps and services ».
The User Well-Being Team was disbanded in 2019
According to the Wall Street Journal, the team that conducted the internal investigation had already suggested solutions to limit these problematic uses. Apparently, Meta heeded some remarks but ended up disbanding the team in 2019.
Additionally, Pratiti Raychoudhury claims that the Wall Street Journal has misrepresented the research and that most of her other articles based on internal Facebook documents are also misleading. This manager actually maintains that the company is already implementing " multi-year efforts to better understand and empower those who use our services to manage problematic uses ».
Despite everything, it is clear that Meta's social media have been heavily criticized by whistleblower Frances Haugen who told Congress on October 5 that Facebook had an internal dysfunction and that action from external regulators is the only one. way to make him change his behavior.
.

Source From: Fredzone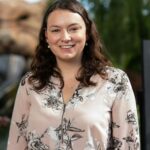 I am a technology author with 8 years of experience in journalism. My writing covers the latest technology advancements and trends, drawing on my expertise in news journalism and social media platforms. I have contributed to major media outlets such as The New York Times, The Wall Street Journal, and Reuters.