After being the mascot of the Apollo 10 mission, Snoopy is preparing to fly to the moon for real with NASA's Artemis I mission: a puppet of Charlie Brown's famous dog will in fact be used as a gravity indicator in the first unmanned test flight that will leave in 2022 to test the powerful Sls (Space Launch System) rocket and the Orion capsule in orbit around the Moon, in view of the first mission with real astronauts in the flesh scheduled for 2025.
Snoopy is no stranger to space travel: in 1990 he had already been aboard the Space Shuttle Columbia with the STS-32 mission, while in 2019 he had flown to the International Space Station along with supplies aboard the Cygnus shuttle.
This time, for his first lunar mission, Snoopy will wear the classic orange astronaut flight suit complete with gloves, boots and the American space agency emblem. He will travel aboard Orion together with the manikin 'Moonikin', used to test the vibrations of the shuttle, and the two female busts 'Zohar' and 'Helga', chosen by the space agencies of Israel and Germany to assess radiation levels during lunar missions. .
A stylus from Charles M. Schulz's Peanuts studio will also fly to Orion, which will be wrapped in a space-themed comic as part of a collection of memorabilia selected by NASA for the mission.
Source From: Ansa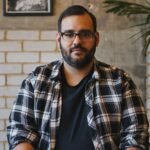 I am an author at Global happenings and I mostly cover automobile news. In my time working in the automotive industry, I have developed a keen interest in the latest developments and trends. My writing skills have also allowed me to share my knowledge with others through articles and blog posts.